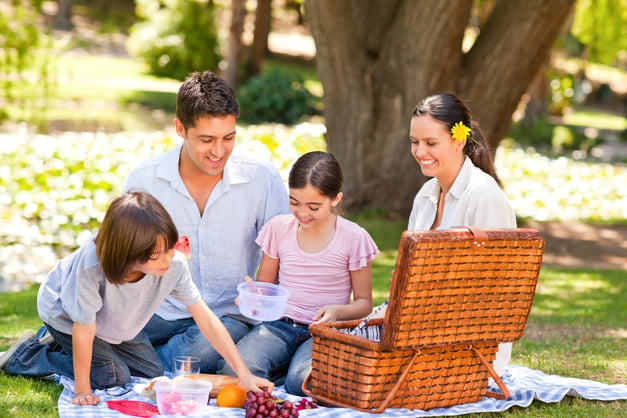 Orginally published in Miami Kids magazine.
Summer is finally here! We are all ready for a much needed break from homeschooling, and looking forward to some fun. However a less structured day, and minimal supervision can spell trouble for some kids and teens.
"It's hard to keep tabs on your kids in the summer. Having family rules are essential all year, but perhaps even more so during the summer. They help keep kids, especially teens, out of trouble and give parents a little bit of peace of mind that their kids know guidelines exist and hopefully will be followed," said Peggy Sapp, Informed Families President and CEO.
Establishing family rules are important. What are your rules? If you want to learn how to set and establish rules, contact Mery Dominguez at mdominguez@informedfamilies.org or 305-856-4886 about joining an Informed Families' Parent Peer Group.
Spending time together as a family is great too. If you are looking for some ideas, don't worry we have got you covered. Check out the list of activities of family-friendly summer activities below.
Remember communication is key
If you are enjoying an activity with your kids use it as an opportunity to talk and really listen to one another.
"The small, everyday things that parents do to connect with their kids make a big difference. It's really about the time you spend together. It's the basis for building healthy relationships," Sapp said.
The earlier you start connecting with your kids, the better. If your kids aren't used to talking to you about what's going on in their lives when they are 8 or 10 years old, it's harder to get them talking when they are 12-14 years old.
20 Fun Family Activities
MIND
Do a puzzle – create a cozy puzzle corner so you can complete complex puzzles over time
Watch a documentary – Netflix and Disney+ has some great ones
Write a story or play – get those creative juices flowing
Listen to a podcast – check out NPR's Wow in the World
Build with Legos or blocks – an all-time favorite for younger kids
BODY
Take a walk – hit the beach or a nature trail
Do yoga – Cosmic Kids Yoga combines yoga, mindfulness and storytelling
Have a dance party - take turns being the DJ!
Bike riding – have your kids map out the route beforehand
Play charades – everyone can join in the fun
SPIRIT
Pray – pray through words, art or song
Listen to music or sing – share some of your favorites with your children, and listen to some of theirs
Write in a journal – a great activity for reflection & goal setting
Meditate – everyone benefits from taking time out each day to "unplugged", relax, and focus.
Create a gratitude or vision board – hang the completed masterpiece up where it can be seen everyday
ENVIRONMENT
Wash the family car – kids love to help out
Draw murals outside with colored chalk – the driveway or sidewalk is your canvas
Garden – start an herb or vegetable planter
Go through toys, clothes and books – decide what you can donate
Volunteer – help your kids develop empathy & compassion for others
FAMILY
Play board games – so many great ones to choose from
Cook dinner together – the Food Network has tons of kid-friendly recipes
Watch a movie – perfect for a family night in
Have a picnic – this can be as easy as spreading a blanket down in your backyard
Tell stories about old memories – a great way to create new memories too