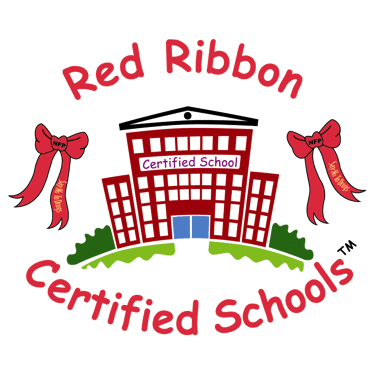 Congratulations to our 2020 Red Ribbon Certified Schools: Eccleston Elementary, Lake Como School and Rock Lake Elementary in Orange County and Redland Middle School in Miami-Dade County.
Becoming a Red Ribbon Certified School is a distinguished achievement for schools focused on prevention and healthy student outcomes. The UCF Institute for Social and Behavioral Sciences at University of Central Florida assessed their performance in four areas: school environment, best practices in education, parent engagement and substance abuse prevention activities.
"Studies show that in the wake of the pandemic, youth are experiencing an increase in mental health issues like loneliness, depression, anxiety and grief. We expect to see an increase in alcohol and drug misuse to cope with the secondary effects of Covid-19," said Peggy Sapp, Informed Families President and CEO. "The pandemic is highlighting the need for healthy environments and prevention practices as part of school culture. Schools offer more than just academics. They provide support and services to help kids grow up safe, healthy and drug free. We are so proud of all the schools that recognize the importance of prevention and have gone the extra mile to become Red Ribbon Certified."
Drug Prevention Events
Eccleston Elementary, Lake Como School, and Rock Lake Elementary all became Red Ribbon Certified Schools for the first time in 2016. All three opted to reapply once their three year certification term ended.
The teachers and students at both Eccleston and Rock Lake Elementary Schools are active participants in Red Ribbon Week. It is an ideal way for young people and communities to unite and take a visible stand against drugs.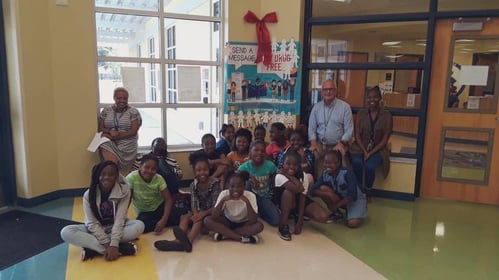 Strengthening Families
Lake Como K-8 School kicked off Family Day with their school family enjoying lunch together.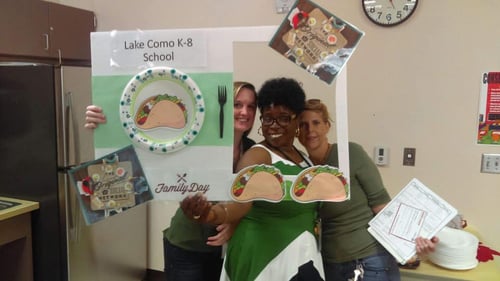 Many of their parents pledged their commitment to eating dinner together as a family by participating in Informed Families' Family Day photo contest.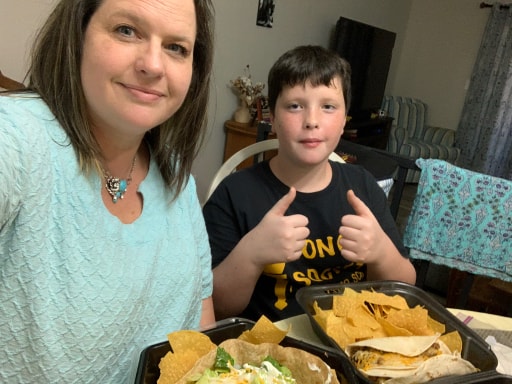 Community Involvement
Redland Middle School hosted a screening of the film LISTEN for their students. The film – which covers issues like bullying, cyber bullying, racism, gang violence and suicide – is a springboard for discussion about mental health awareness, listening and our impact on others.
The educators at their school also worked hard to recruit parents and community members to attend the evening screening and discussion.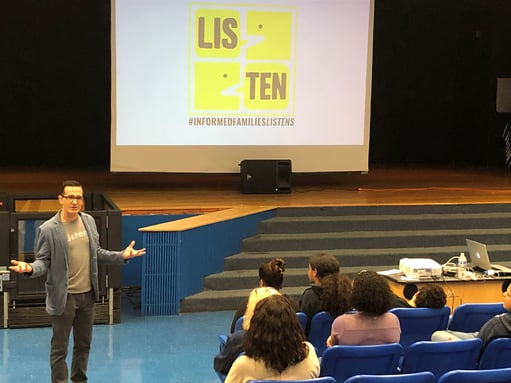 Please contact Christine Stilwell at cstilwell@informedfamilies.org for more information on becoming a Red Ribbon Certified School.