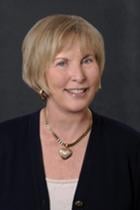 Are you a Control Freak or do you play the role of a Clown or Hero?
Have you noticed how obsessed we are with our phones, being connected, texting, etc.? When someone is talking, is your brain busy developing a response; making sure to say "don't forget this or that"?
We've become human doings rather than human beings. We try to fill every minute with doing something. Even relaxation is planned, attended and instructed.
When was the last time you sat down and took a good look at your family dynamics? Family Day is a good time to start.
In families, we learn "give and take" but our different temperaments create a dynamic where we learn to side step other people's personalities and behavior. For example, the bossy person usually never sees that they are bossy…they are just trying to help. The rebel is unsuspectingly pushing to distinguish him/herself from the overachiever. The "family clown" doesn't realize he's uncomfortable and subsequently trying to lighten the mood.