President's Message - August 2022
We deal with this daily – we use different words to describe the same things.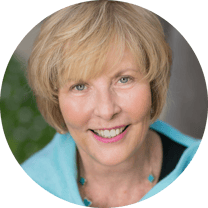 We deal with this daily: we use different words to describe the same things.
Generation X calls my article a Blog…Informed Families calls it a Newsletter named The Catalyst. Our intention in the name is to show that each person has the ability to be a Catalyst for Good and for Change. Being a Catalyst is a thoughtful process, not a button-pushing, hit counting, machine.
What is Informed Families' message?
Healthy children start in healthy homes and communities. Healthy homes know how to communicate with each other. Informed Families is here to help families and communities raise safe, healthy, drug-free kids. Wow, not a small task but a daily commitment to role modeling healthy behaviors to your children and community. We believe in grassroots bottom-up action. Not that top-down mandates are an effective way to create happy healthy families, schools, and communities.
School is starting and we are in the "Back to School" frenzy buzz. Well, stop it! Ask what is more important: the new notebook, or what you are writing in the child's heart. Remember you are imprinting and writing on each other daily. Kick-off this school year with FAMILY DAY and promise to eat dinner with your children ___ times per week. You can fill in the blank space to what works for your schedule. BUT FYI ... a family who eats together 4 times a week has a 50% better chance of reducing risk factors and unhealthy behaviors while increasing protective factors and school success.
Obviously, I believe, each parent knows the answer: slow down and get support through a network of other parents and families at informedfamilies.org. Contact us! We want to know you. The human heart is the same across all generations; how we communicate is different. Let's learn to communicate across generational divides!
For family dinner time recipes and activities and more, visit informedfamilies.org/campaigns/family-day
-Peggy Sapp, President & CEO