THE PARENT
REPORT CARD
---
What's your Parenting IQ?
Find out now with the Parent Report Card!

---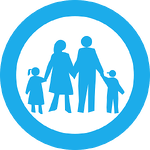 Involvement with your child's school and other activities is key to many of your child's successes. How do you rate? (1 point for each question. Mom and Dad should take the test seperately.)
See how you rate and what it means after you submit your responses.
C
lick the Box to Answer Yes.