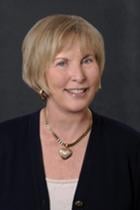 PARENTS, WHERE DO WE DRAW THE WINE?

Heroin. Meth. Cocaine. Ecstasy. While dangerous and scary, these are not the most popular drugs among our children. So what drugs are the most widely abused?
Drum roll please…the most widely abused drug is Alcohol, a legal drug.
People don't change alcohol and drug use behaviors based on scare tactics or logic; they change when they start to see and acknowledge the cultural code that is pushing unhealthy behaviors.
People use drugs based on their perception of harm and the availability of the drug. So certainly alcohol is the most available and surely it won't harm you; the government has legalized it!
According to Mothers Against Drunk Driving, data from a national survey of high school students shows that teens who receive a message from their parents that underage drinking is completely unacceptable are more than 80 percent less likely to drink than teens who receive other messages.
So why is it so hard for us to address alcohol with our children?
It's legal.
The media makes us think that everyone does it and it's 100% normal. For goodness sake, have you watched Kathy Lee & Hoda drinking wine at 9am?
We drink too.
Some of us were underage drinkers – and survived it. Register for our webinar on April 29th to see that this isn't always the case.
We want to be cool parents and liked by our children.
We are scared and think if we control their first experience(s) with alcohol, it will lead to better judgment. We mistakenly think that by teaching our children to drink moderately, they won't go overboard. Continuous alcohol messaging studies were reconfirmed by the latest study which showed that youth who sipped alcohol by sixth grade have significantly greater odds of consuming a full drink, getting drunk, and drinking heavily by ninth grade than nonsippers. Don't forget kids who drink before 15 are 5 times more likely to become alcoholics!
When I think about the future, I have GREAT CONCERNS for your children and my grandchildren because we are making light of alcohol and other drugs. Our current CULTURAL CODE IS SO STRONG IT HAS OVERRIDDEN OUR COMMON SENSE.
Check out the latest University of Michigan Survey on Marijuana. The headline is "Most Americans say medical marijuana shouldn't be used by kids or in front of kids, legal or not." Does anyone see a mixed message there? Remember, our children pick up behavior cues from our cultural code, not just our words.
I think we need to think about our own health and the behaviors we are modeling. Let's not close our eyes to the science. Recently, I saw a sign at a bar in the DC area which said, "Warning: Alcohol can be dangerous to unborn babies and increases risk of cancer." I was very impressed and pleased that this message is finally getting out to the public. It has been in the research for 20 years.
Tune into our Webinar to discuss how we can change CULTURAL CODES THAT WORK AGAINST OUR HEALTH AND KEEP US REPEATING SELF DEFEATING BEHAVIORS!
Peggy