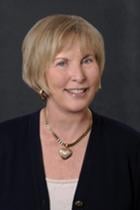 PARENTS NEED TO LEARN FROM EACH OTHER

Helen & John Witty's 16-year-old daughter, Helen Marie, was rollerblading on a bike path when she was struck and instantly killed by a car full of teenagers who were under the influence of alcohol and marijuana. These kids were celebrating graduation at an unsupervised home prior to getting in the car. The driver's future now included years of jail time and forever living with the knowledge that she killed someone. Think for a moment. You could be the parent of the victim or the parent of the driver of the car! Safe Homes Smart Parties® is not about someone else's child.
What I always ask parents is: if you saw a 2-year-old in the street, you would run to put him/her out of harm's way without a second thought, but would you do the same if you saw teens illegally buying alcohol or smoking marijuana?
On the other end of the spectrum, David Williams, Jr.'s teenage son wanted to throw a party – and he insisted on planning it with his friends. David was ok with the idea, but just in case, he invited his friends over so they could keep an eye on everything. Fast forward to a couple of hours into the party when David discovered that the kids were drinking alcohol, not Gatorade; there were over 1,000 kids on his property; there were signs on the expressway featuring his home address; and it was time to call the police to help stop it. Other than the financial cost of fixing his neighbor's damaged lawn, no major tragedy occurred, thankfully.
David was lucky; Helen & John Witty's family will never be the same.
What can YOU learn from both of these situations? Parents need help and parents need to protect their children. Children don't always have the best judgment especially around party times (remember the brain is not fully developed until age 25!). Informed Families is here to support you.
Please join us at Monday's webinar for a candid conversation with Helen & John Witty and to learn ways to keep your kids safe during spring celebrations. Spring into action by getting involved in our Safe Homes Smart Parties (SHSP) campaign. Take the SHSP pledge and talk to your children's parents' friends and set common boundaries around teen parties.
Wishing you a Safe Spring Break,
Peggy