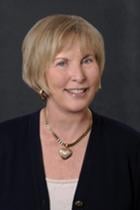 THE SPEECH NEVER DELIVERED AT JOE'S

Can I get an A-M-E-N?! No, this isn't a religious discussion; it is why people love our Joe's dinner: NO SPEECHES. We just finished our 30th Annual Informed Families Dinner at Joe's Stone Crab Restaurant – and it was the most successful fundraiser we've ever had.
Thanks to our Co-Chairs Extraordinaire Phillis Oeters of Baptist Health South Florida and Anita & Ron Shuffield of Esslinger-Wooten-Maxwell Realty International/Christie's International Real Estate whose combined enthusiasm, dedication and great skills could move mountains, we raised close to $350,000 to support our statewide prevention programs, save lives and help kids grow up safe, healthy and drug free.
If you've ever attended our Joe's dinner, you know that the event is fantastic, complete with local celebrity sightings, a lively pre-dinner social and Joe's signature stone crabs and legendary service. What you have never witnessed at a Joe's event is a speech.
Why not? Well, for starters, the layout and acoustics of the enormous restaurant aren't conducive to presentations. But ultimately, we want people to enjoy themselves, to connect with friends old and new, to live in the moment – and of course, to look forward to next year's dinner!
So here's what I might say if given the opportunity to give a speech at Joe's:
Thank you for attending our wonderful dinner. Yes, it's so fabulous to see so many familiar faces and the outpouring of support for our organization. But why do we need your support? Why are you really here? What do we even do at Informed Families?
Informed Families is an organization that was started by a group of concerned parents sitting around a kitchen table 33 years ago. Drug use was rampant and we believed in the power of parents to make a difference in the lives of our children and in our environment.
Over three decades later, our children (and grandchildren) are still at risk. Each year, they receive millions of messages normalizing underage drinking, drug use and other risky behavior – and ultimately decreasing our children's perception of harm. Due to the fact that availability leads to increased use, legal drugs are our biggest problem. Alcohol, prescription drugs and now marijuana are harming our children's developing brains and keeping them from reaching their full potential.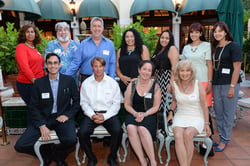 Research backs up our approach to prevention, which is geared toward changing individuals AND their environment. People need support systems and Informed Families is a very big support system across the State of Florida. We focus on reaching students, families, schools and communities through year-round universal prevention campaigns aimed at involving people in the process. We harness the power of volunteers to reach tens of thousands of people throughout the State of Florida. We have offices in South Florida, Central Florida and North Florida – and the most fantastic, committed staff members to fill them.
Together with your support, we are creating awareness and catalyzing behavioral change so our children and our future are brighter. We are forever grateful for your generosity. Adopt and spread the message about Prevention. Tell others why prevention is critical to helping children grow up safe, healthy and drug free.
Peggy