P
resident's Message - March 2023
Understanding connections between mental health, diseases, and social problems are the underlying icebergs (frequently created by our own behavior) that stop us from seeing the problem correctly and taking appropriate action.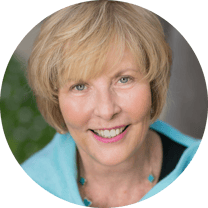 In the immediate aftermath of a crisis, denial is a useful human trait: It can keep us from having to deal with emotions that would otherwise overwhelm us at the time.

It's when denial becomes a habitual response to something we need to address that it becomes dangerous.

The Hidden Child Abuse Link

For example, 40 years ago, I was working on the child abuse issue when I came upon an alarming statistic: 67 percent of ALL child abuse is related to alcohol and drugs. In addition, one out of every four children is the child of an alcoholic. This changes the family dynamics and lives of all who live within that family system.
Armed with this knowledge I thought people would discuss the connections and draw the logical conclusion to focus on the consumption of alcohol and the use of drugs. We are frequently alarmed about a problem but not serious about stopping the problem, in this case, child abuse. People ignored the facts that made them uncomfortable; they looked the other way and the child abuse problem keeps growing.

What are the icebergs hidden in your family closet?

The Cannabis Connection

Then there's the widespread denial throughout our society regarding the so-called "safety" of cannabis. I have in mind a recent interview published in the journal BMJ, titled, "Cannabis Mental Health Effect Extend to Autism and Genotoxicity More Generally," by Dr. Shubulade Smith, the incoming president of the Royal College of Psychiatrists, warning of the dangers of regular cannabis use. She told The BMJ that high consumption was associated with a risk of developing psychosis later in life. (https://www.bmj.com/content/380/bmj.p407)

Genotoxicity, by the way, describes substances that may bind directly to DNA to cause mutations or cancer.

In a follow-up letter to The BMJ, Albert Reece, a professor at the University of Western Australia, Edith Cowan University, cautioned that Smith's warnings do not go far enough. (https://www.bmj.com/content/380/bmj.p407/rr-6)
Regular cannabis use, he said, has also been linked with many birth defects and cancer in the U.S. and Europe, along with the acceleration of aging.

The "drug policies of today will impact several generations to come," he warned.

"Like an iceberg, much of this is presently lying below the waterline of common public health consideration," he added.

"If we are to charge unknowingly and unadvisedly into a sea of icebergs as did the captain of the Titanic our communities will likely share their fate."

Consider the Source

I encourage you to read and think about who is backing the legalization of cannabis: the people who will become wealthy selling you harmful products!

Nancy Reagan said, "Drug use is a disease of denial and blame," and boy, was she right!

As we roll out Safe Home/Smart Parties for prom and graduation time, please join us in the fight to save lives!
-Peggy Sapp, President & CEO