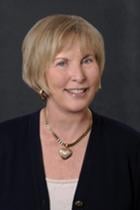 IS THE PACE & STRUCTURE OF LIFE MAKING US CRAZY?

It's December again and we are rushing around in a frenzy. We have gifts to purchase and wrap, parties to attend or to host, trips to plan, lines everywhere in airports, stores, on hold on the phone, traffic to fight, work to finish… on and on and on. WE ARE STRESSED BUT WE ARE CREATING OUR OWN STRESS!!!!
With all the things we are trying to achieve in our personal, family and professional lives simultaneously, we are succumbing to our unnoticeable addiction to technology. Have a free moment? Check your phone. Stopped at a light? Check your inbox. Waiting in line? Visit Facebook.
Does this describe you? If not, I commend you and encourage you to keep up the good work. For those of us who I've just described, I have a great solution that doesn't cost money or require much time. Stop holding your breath, relax, release and breathe.
Give yourself the gift of disconnecting from all the technology and the "doing" and take some time each day to just sit and breathe. Invest your energy in appreciating the people around you and all the wonderful blessings you have in your life. Spend technology-free time with your children – play a board game, visit a park, take a walk, work on a puzzle, make cookies or just sit and talk. Everything else will be waiting for you when you return to your hectic life.
From all of us at Informed Families to you and your families, I wish you very happy, healthy, meaningful and stress-free holidays. We appreciate you and your unwavering support for helping kids grow up safe, healthy and drug free. Remember, Love Yourself!
Sincerely,
Peggy