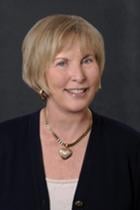 Summertime & The Livin' Is Easy...Or is it?
Stress, anxiety, anger, violence and road rage are words that describe the current vibe. How do we deal with the overwhelming negative environments that confront us daily, either on the news or in our own neighborhoods?
It makes us sad and depressed to see the senseless loss of lives in Orlando (bless those families) and in shootings in neighborhoods across Florida. Has the world gone crazy? Maybe. It is time that we each ask ourselves, "how am I contributing to this craziness?" Is this catching? The answer is yes.
So how do we raise safe, healthy and drug-free kids in the current environment? We increase the PROTECTIVE FACTORS and we decrease the RISK FACTORS in our children's lives.
Our children are listening and watching us to see how they should act and react to all this distressing news. Here are some tips for how to help our kids through tough times.