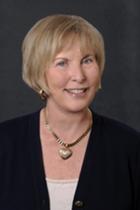 Florida Governor Rick Scott appointed Informed Families President & CEO Peggy Sapp to Florida's Statewide Drug Policy Advisory Council.
"I'm honored to be selected to the Statewide Drug Policy Advisory Council," said Peggy Sapp. "I look forward to continuing to work together at the local, regional and statewide level to help kids grow up safe, healthy and drug free."
In addition to her work with Informed Families, Sapp is the Volunteer President of the National Family Partnership. She has over 30 years of experience in the prevention field at the local, state and national level and has served on the Advisory Councils of the White House Office of National Drug Control Policy and the National Institute of Drug Abuse. Under Governor Jeb Bush, Peggy also served on the advisory council of the Florida Governor's Office of Drug Control.
Sapp's current term began September 18, 2015 and will end September 6, 2017.
Other newly appointed members of the Council include Dorothy "Dotti" Groover-Skipper, founder of HeartDance Foundation Inc; Doug Leonardo, executive director of BayCare Behavioral Health; and Dr. John Van Delinder, executive director of the Sunshine State Association of Christian Schools.