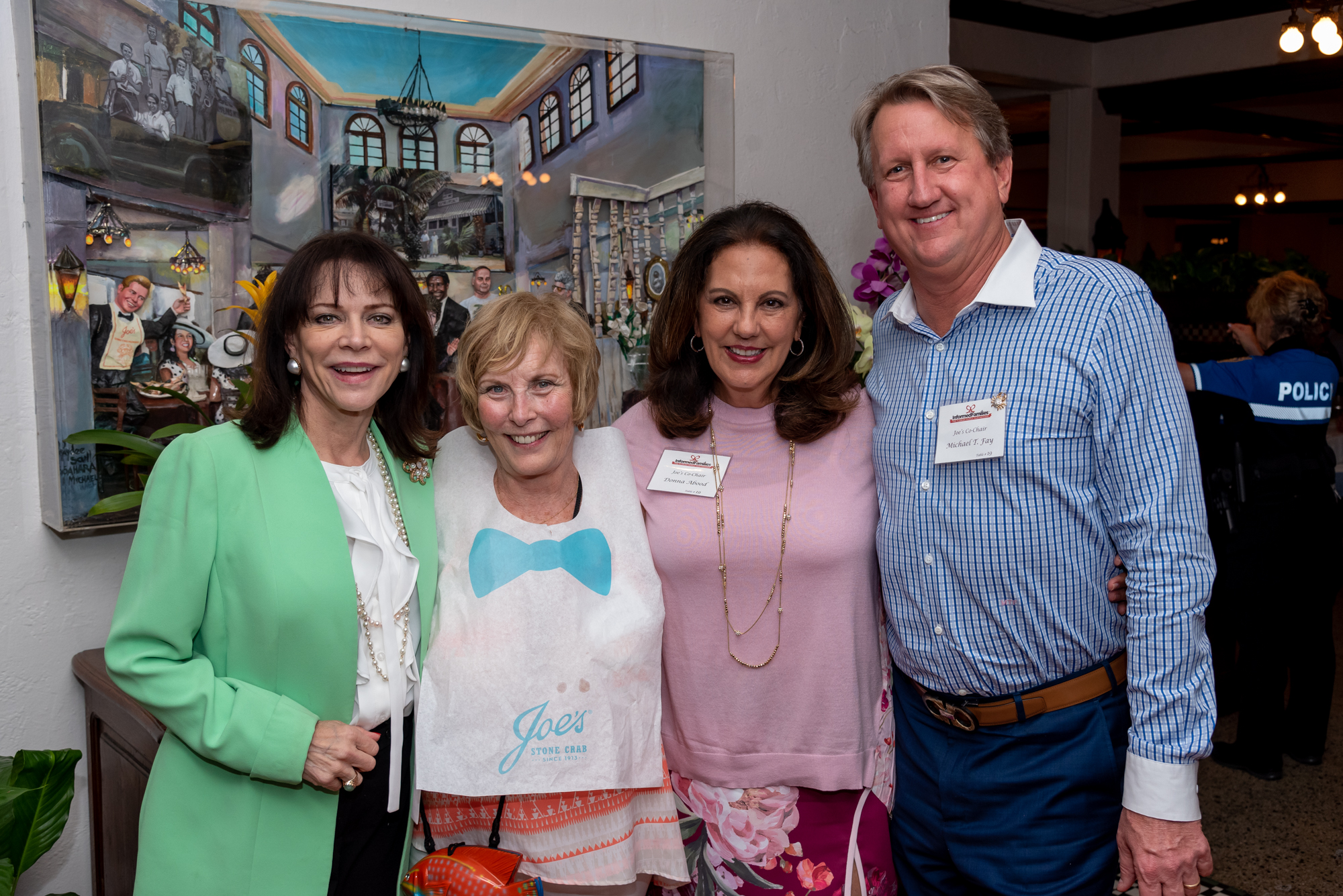 34th Annual Dinner at Joe's Stone Crab Raises Funds to Help Kids Grow Up Safe, Healthy & Drug Free
Informed Families/The Florida Family Partnership hosted its' 34th Annual Dinner at Joe's on Monday, May 13. The event, chaired by Donna Abood and Michael Fay of Avison Young, raised $250,000 to support Informed Families' statewide prevention campaigns designed to help kids grow up safe, healthy and drug free.
Close to 400 guests attended the event, including: Alfred & Pam Giganti Bunge, Nancy & Jon Batchelor, Peter & Kerrin Bermont, Al Cardenas, Armando & Maggie Codina, Susan & Jim Carr, Butch & Tammy Davis, Mary & Joel Eaton, The Honorable Norma & Eugene Lindsey, Ginger Mead, Dorothy & Aaron Podhurst,and Scott & Karla C. Richey.
Commissioner Sally Heyman volunteered as the lead maître d' at the dinner, and Kathy Fernandez Rundle drew the raffle ticket for a fabulous dinner for 20 at Joe's won by Donna & Gordon Fales. Long time attendees Charlie and Marabel Morgan always have the most interesting guests at their table. This year, their guests included Coach Mike Rumph, Jonathan Vilma, Sean Clancy, Dina Cellini, Ross Sawitz, and most importantly, Steve Sawitz, of Joe's Stone Crab, who has attended as a guest of the Morgan's every year.
"We are so thankful to the individuals that support Informed Families by attending our Dinner at Joe's, especially those that have been joining us at Joe's since the start," said Peggy Sapp, President & CEO. "Their generosity has allowed us to offer powerful prevention programs and initiatives designed to help kids grow up drug free."
Visit the Dinner at Joe's photo gallery for pictures from the event.
Informed Families thanks the following generous event sponsors: