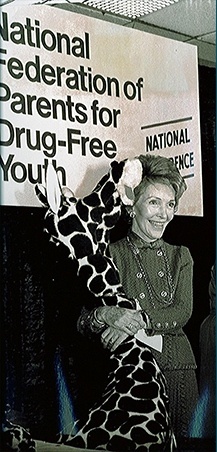 There Is Nothing New Under The Sun
First Lady Nancy Reagan, who passed away last week, tirelessly dedicated her time and energy, during her husband's presidency in the 1980's, to shine a light on the nation's drug problem.
Her "Just Say No" message originated during an event in Atlanta where a child asked her what to do if someone offered her drugs. Reagan replied with the now famous response and the media picked it up. While we can all agree that it's not easy to say "no" and the latest prevention science provides us with more comprehensive and effective ways to educate and inspire children to make healthy choices, the message was clear: our children have a right to grow up safe, healthy and drug free – and we have the responsibility to make that happen.
At the time, some people heard the message, some people didn't hear the message and others didn't like the message. The same is true today. There is nothing new under the sun. Scientists continue to identify dangers of marijuana use, states who have legalized it are seeing a rapid increase in use among youth – and yet, the legalization trend is not slowing down. Prescription drug use and heroin use are epidemics we can no longer ignore.
Below is a formal statement from Informed Families and the National Family Partnership mourning the loss of our friend Nancy Reagan. We appreciate all of her support over the years. We also appreciate and thank each of you, our readers and supporters, for your dedication to helping kids grow up safe, healthy and drug free.
Peggy