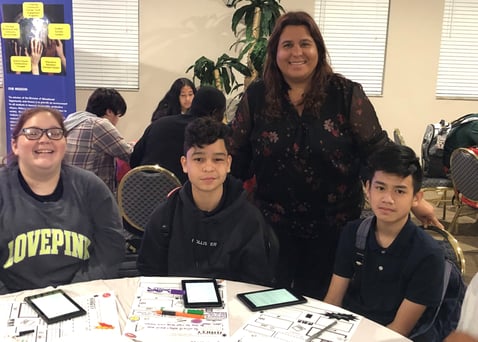 Informed Families welcomed more than 300 Youth Ambassadors to the fold this fall.
In Miami-Dade County, Informed Families provided a prevention training to eighth graders from the school district's Creating Community Change: Youth Empowerment Program (CCC:YEP) at Brownsville, Carol City, Citrus Grove, Cutler Bay, Georgia Ayer-Jones, Homestead, North Miami and Redland Middle Schools on September 9th at the Miami-Dade Youth Fair & Exposition.
Informed Families, in partnership with the Orange County Drug Free Coalition, equipped 200 students with the training and tools to deliver prevention campaigns against drug use and underage drinking in their schools and communities. The training took place on September 16th, and included remarks from the Miss Florida Scholarship Pageant, Real Talk.
"We look forward to hearing about the great things these youth do to spread drug prevention awareness this year," said Sharon Warner, Informed Families prevention consultant.