Deborah A. Montilla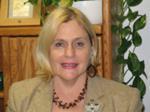 Debbie has worked for the Miami-Dade County Public School System for over 18 years in various roles including that of a school Principal and her current role as an Administrative Director for the Division of Student Services.
Debbie has a history of giving back to the community before joining the Board of Directors of Informed Families. Debbie is President Elect of the Florida Association of Student Services Administrators, Past President of the Dade County Association for Counseling and Development and serves on the School Health Committee of The Children's Trust. She served as a Co-Chair for the United Way Woman's Leadership and the Miami National College Fair, was a founding board member of Drug Free Youth In Town and a board member for the Lighthouse for the Blind, Miami Coalition for a Safe and Drug-Free Community and the College Assistance Program. She was also appointed by the Superintendent to serve on the Addictions Services Board. Debbie is also a frequent presenter at local, state and national conferences in her field.
Debbie received the Champions for Children Health Connect In Our Schools Award from The Children's Trust and the Miami Today's Best of Miami Educational Leaders Recognition in 2007.
She received attended Florida International University, where she received a Bachelor of Arts in Psychology, a Master of Science in Counselor Education and a Doctoral Degree in Educational Administration and Supervision.