James W. Cusack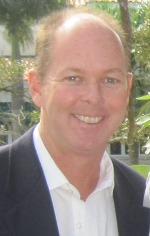 James Cusack was raised in Tampa, where he attended Jesuit High School. He went on to receive a BA in Economics from Florida State University before attending the St. Thomas University School of Law.
James served as Assistant State Attorney in Broward County, practiced law at Ferrell and Fertel, P.A. from 1996-1999, and established J. W. Cusack, P. A. in 1999, where he practices law in Coral Gables, with a focus on civil and labor matters, and white collar criminal investigations.
James is married to Ashley Brinson Cusack and they have two wonderful children, Wesley and Brinson. For fun, James enjoys boating, freediving, spearfishing, hunting and most watersports.