John L. Hofmann, CPA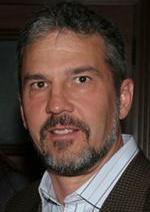 John Hofmann is president of J L Hofmann & Associates, which provides consulting and accounting services to a select group of clientele. Hofmann also serves as Operating Partner at Taft Street Partners I, Ltd., providing consulting services and capital for commercial and residential real estate projects.
Hofmann started his career working with multinational companies for ten years as a Senior Manager for Price Waterhouse Coopers, LLC (PWC). While at PWC he traveled extensively primarily working on international tax matters and issues concerning the Internal Revenue Service. Locally Hofmann worked with the Miami Dolphins, Carnival Cruise Line, Royal Caribbean Cruise Line, Resorts International and Terremark Worldwide.
Since 2006, Hofmann has served as the Acting Chief Financial Officer for Global Life Technologies, Inc. Earlier in his career, Hofmann served on the Board of Directors of Compression Technologies, Inc., a NASDAQ company and Starsignal, Inc, a developmental stage public company.
Hofmann earned his Bachelor of Science in Accounting at the University of Florida and went on to obtain his Master of Science in Taxation from Florida International University. Hofmann became a Certified Public Accountant from the Florida Board of Accountancy in 1982. He is a member of the Florida Institute of CPA's.
Aside from serving as the Treasurer for Informed Families/The Florida Family Partnership, Hofmann is also on the Executive Committee, Donor Committee and Nominating Committee. Hofmann also volunteers his time at St. Jude Melkite Catholic Church, where he previously served as Chairman of the Finance Committee for a ten-year term. Hofmann is also a member of the founding Board and Treasurer for The Little River Elementary School, an impoverished school located in Miami Dade County. He is director of the Hofmann Family Foundation. Hofmann, through his capacity as President of JL Hofmann & Associates also provides services to a number of charities including LIFO Missions Group, Miami Dade County Public Library Foundation, Miami Shores/Barry University Connected Learning Community, Tropical Audubon Society, Young Patrons of The Opera and a variety of Private Family Foundations.
Hofmann lives in Coral Gables with his wife Ivette and his daughter Natalia.