Dear Friend,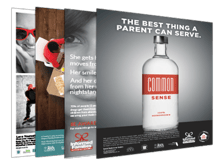 Informed Families is a 34-year-old statewide non profit organization with a mission of helping kids grow up safe, healthy and drug free. We are funded to provide prevention services in all 67 counties in Florida.
In order to fully implement these efforts in your county, we invite you to name an Ambassador, or a school-based volunteer (educator, counselor, staff member) who delivers our four prevention campaigns to students and families at the school. Ambassadors will be contacted immediately to discuss all the specifics of this important initiative.
Thank you for your partnership!