About the 2020 "Dinner at Joe's" Co-Chairs
Richard B. Bermont, Executive Director, Bermont Carlin Wealth Management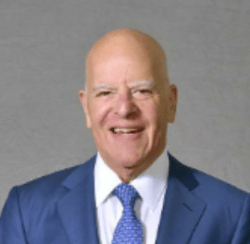 A Co-Founder of the Bermont/Carlin Group, Richard B. Bermont and his team create highly customized investment strategies and wealth management plans based on their clients' specific needs, goals and challenges. Richard's entire professional career has been devoted to the investment management business. With over 50 years of experience as a portfolio manager, he was one of the first managers at Drexel Burnham Lambert in Miami in 1974, remaining with the firm until its sale in 1989 to Smith Barney. Richard graduated from the University of Texas with a Bachelor of Arts in economics, and created the Richard B. Bermont Family Endowment Excellence Fund in Business at UT. He remains a committed supporter of education and has served as a trustee of the University of Miami and as the president of the University of Miami Citizens' Board. The University of Miami designated him as an honorary alumnus, and, in 2010, he received the Distinguished Service Award from the University's Citizens' Board. In 2008, Richard and his colleague, Adam, co-founded and funded the Bermont/Carlin Group Scholars program, which recognizes the University's most outstanding finance majors. He was instrumental in founding the UM's Student-Managed Investment Fund and continues to serve as an advisor to the fund. As an Ibis Society member, Richard continues to be active in fundraising for the University of Miami. He is a past chairman of the Bankers Club Board of Governors, a past President of the Economic Society of South Florida and Director of Lotus Home Shelter for Women and Children.
Adam E. Carlin, Managing Director, Bermont Carlin Wealth Management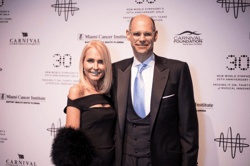 Adam Carlin is a managing director and senior portfolio management director at Morgan Stanley Private Wealth Management. Adam was born in New York, but spent much of his youth in South Florida before receiving his MBA from the University of Miami.
Adam is an active supporter of education, having taught at both the undergraduate and graduate levels at the University of Miami's School of Business where he also serves as a member of the School's Board of Overseers. In 2006, he co-founded and helped underwrite the MBA Ethics Fellow Internship program at the University of Miami, for which he also co-founded and underwrote the Bermont/Carlin Group Undergraduate Scholars program in support of the University's most outstanding students majoring in finance.
In addition to his professional responsibilities, Adam is involved in a wide range of community activities. He currently serves as a member of the Board for the following organizations: University of Miami Sylvester Comprehensive Cancer Center (for which he is the Chair of the Board), New World Symphony, The Buoniconti Fund to Cure Paralysis, The Dolphins Cancer Challenge (DCC) Advisory Board and The Greater Miami Jewish Federation. In 2011 Adam was also named Champion of Community Spirit by Cancer Support Community Greater Miami, as well as being recognized as one of Ronald McDonald House's '12 Good Men'. In 2014 he was awarded the prestigious Morgan Stanley Community Leadership Award, honoring those employees who have consistently exhibited leadership both within Morgan Stanley as well as within their community. In 2015, the Coral Gables Community Foundation awarded Adam their Arts & Culture Award for his continued commitment to Arts & Culture within the South Florida community. Most recently in 2017, University of Miami's School of Business Johnson A. Edosomwan Leadership Institute presented Adam its Excellence in Leadership Award.
Chanin and Adam are particularly passionate about children's health causes having founded the annual Nicklaus Children's Hospital Carlin Family Prom.
Born in Pittsburgh, Pennsylvania, Chanin moved to Miami in 1976. Before having children, Chanin had a career in management consulting. The Carlin's have twin boys Grayar and Caadon.