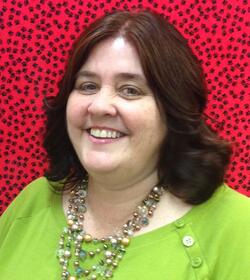 When children in Baker County introduce Anne Lewis as "the drug lady," parents sometimes get the wrong idea. For over 25 years, Lewis has dedicated her life to educating children about prevention in her small rural county, where underage drinking, tobacco and marijuana use are her biggest concerns.
"I'm now teaching the children of some of my very first students," says Lewis.
As Baker County Schools' prevention coordinator, Anne visits each of the schools, delivers curriculum, sponsors service clubs, organizes summer leadership camps and manages the county's overall prevention efforts.
Lewis has respected Peggy Sapp and Informed Families' work for two decades, but didn't become deeply involved with the organization until last year, when she was invited to become an Informed Families Ambassador.
"I signed up and I feel so fortunate to have access to all of the wonderful materials you produce," said Anne. "Each campaign is so organized. I go through the training, order my materials and within a couple of days, a box arrives in the mail. My students and I are so excited when we receive a package from Informed Families."
"We put up the posters, send the pledges home, plan activities and talk to the students about the message of each campaign," said Anne. "It's very simple and it works! You have made my life so much easier."
Lewis, whose favorite campaign is Family Day, also shares the campaigns with the Baker County Drug Free Community Coalition, where she serves as the youth coalition chair.
Informed Families is tremendously grateful to Anne Lewis for her dedication to the children and families in Baker County and beyond. Thank you for helping kids grow up safe, healthy and drug free.
Join Anne Lewis and make a difference in your community.