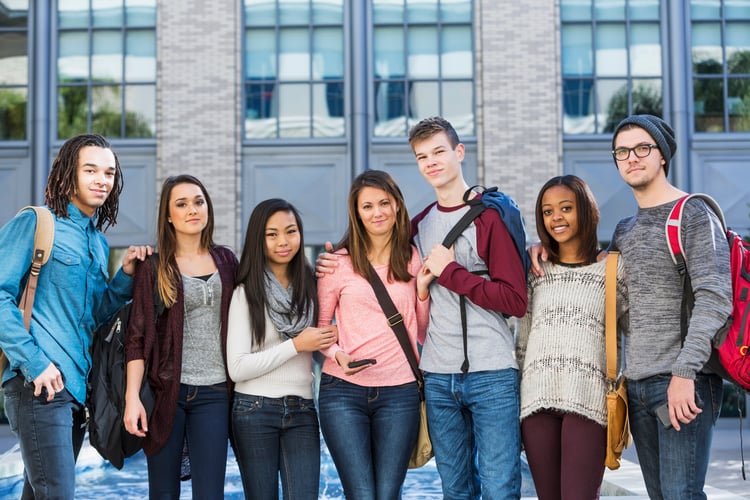 The National Institute of Drug Abuse (NIDA) recently published its latest version of its Monitoring the Future survey, and the results are reason to cheer. The impressive findings: Past-year illicit drug use, other than marijuana, declined to its lowest levels in the 25-year history of the report—5.4 percent among eighth-graders, 9.8 percent among 10th-graders, and 14.3 percent among 12th-graders. Alcohol, nicotine, opioid, and synthetic drug numbers also dropped, as did marijuana use among eighth- and 10th-graders.
Despite the promising numbers, drugs are still a concern in schools today. Any drug and alcohol usage by students should be a cause for concern for principals and superintendents because the safety and future of teens remain at risk. The problem of drugs in schools isn't going away; here are some reasons why:
Numbers Are Declining, But …
Yes, fewer teenagers are using drugs—it's a testament to how communities have joined forces to address the issue. Unfortunately, when progress is made toward solving any problem, there can be a natural tendency to ease off or believe the concern isn't serious as it once was. If your school or district has been proactive in promoting positive messages and participating in anti-drug campaigns, keep up the good work—don't become complacent.
Prescription Meds
Misused prescription drugs remain a problem with teens. For starters, pills are easy for students to bring and use in schools; unlike a drug that must be smoked, injected, or snorted, a tab can be easily swallowed without anyone noticing. Second, availability is still too high—kids get pills from their parents' medicine cabinet, from their friends or may even be prescribed pain meds and continue using them after an injury has healed. Moreover, teens may incorrectly think prescription drugs aren't as dangerous or addictive as other drugs. Finally, meds are troublesome because if availability dries up for whatever reason, students might turn to something stronger (and cheaper) to get their fix. Focused efforts, including our Lock Your Meds campaign, can effectively combat the misuse of prescription drugs.
Adderall
Abuse of Adderall, as well as Ritalin and other ADHD drugs, is often seen as a problem with college students, but increasingly, the pills are being misused by high-schoolers. Although some teens without ADHD take Adderall for the buzz, more often than not, the drug is used by students hoping to improve their study capabilities. Unfortunately, the perceived short-term benefit of Adderall is often never realized, and in the long term, the meds can cause serious side effects. The challenge for schools in combatting Adderall abuse is that honor students—who teachers and principals may generally never suspect of suffering from a drug problem—are more likely to use than the "at-risk" kids.
Pot Perception
Marijuana was one of the few not-so-bright spots in the NIDA report—past-year usage held steady for 12th-graders instead of declining. Furthermore, the study found that past-year rates were higher in states in which medical marijuana has been legalized. That finding isn't good news for schools in Florida, considering state voters approved medicinal pot in November. The big problem with weed is perception—its proliferation in popular culture gives the impression that it's not dangerous, when in fact, it's more potent than ever (a reality that's conveniently never mentioned on TV shows …). Teen brains are still developing, so any marijuana usage by kids is harmful.
Are drugs in school a big problem in your district?