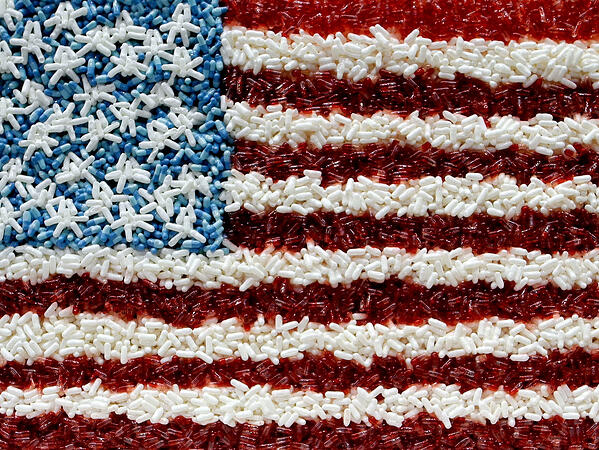 We live in a country where the availability of prescription drugs has increased dramatically in our neighborhoods, schools and even in our homes. Both adults and children are susceptible to improperly using prescription drugs, which can be a problem because of the discreet side effects and behaviors that these individuals can hide for months or years, if not seen with a trained eye.
Prescription Drug Abuse Today
While we typically associate drug abuse with marijuana, alcohol, cocaine and heroin, it is prescription drugs, such as opioids, depressants and stimulants, and over-the-counter medicines that are largely used to get high. However, prescription drug use is more common than illicit drug use among middle school and high school students than adults with a recent study stating:
"52 Million people in the US, over the age of 12, have used prescription drugs non-medically in their lifetime."
With 1 in 9 youths abusing prescription drugs every year, the need to be watchful in your own home of your medicine cabinet is paramount. The stigma of this 'lesser evil' drug is evident in the way teens describe the 12 reasons why they prefer to use them in the infographic below.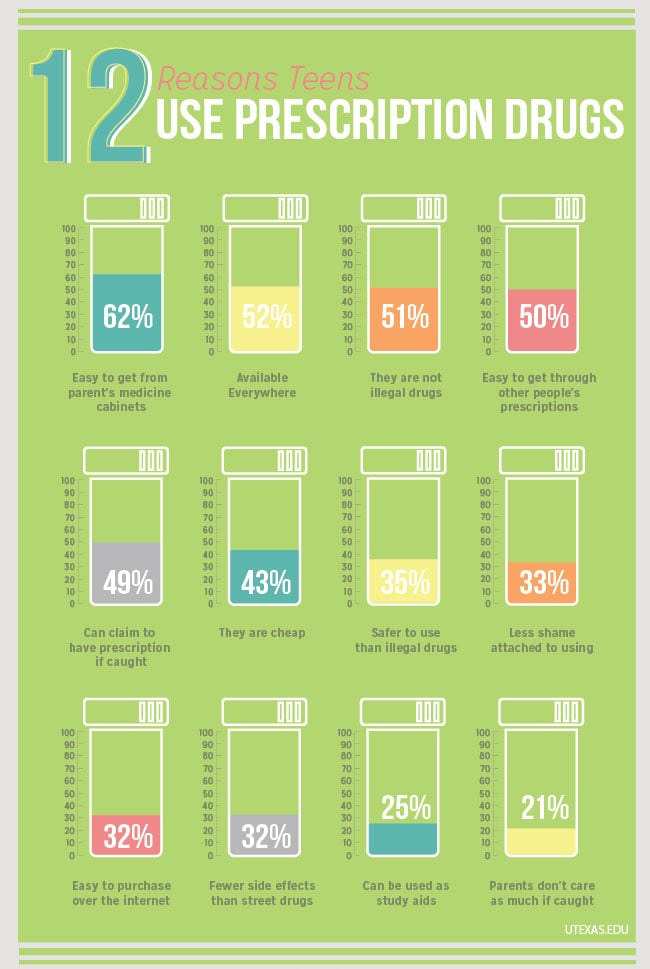 Signs of Prescription Drug Abuse in Children
But besides locking up your cabinet or using a home medicine inventory card to track your drugs, what else can you do to ensure your child, his/her friends or even other family members stay away from harm's way?
Being vigilant with children in middle and high school is really your opportunity to prevent later life abuse. The formative years between 12 and 18 are pivotal with teens going through many unique experiences for the first time. Staying conscious and attentive to these 9 behavioral and environmental changes in a person's day-to-day activities is key:
sleep habits
energy level
personal hygiene
mood/ personality
change in grades/jobs
change in friends and acquaintances
loss of appetite
missing medication
constricted eye pupils ("pin-point pupils" for suspected opiate use)
Signs of Prescription Drug Abuse in Adults
Adults who are abusing prescription drugs typically started early in their lives. They may exhibit different characteristics than children if they are abusing prescription drugs, such as:
Refilling prescription bottles before finished
Stashing pills in secretive places
Faking Injuries to get painkillers
Having multiple doctors
Dr. Julie Holland, MD gives us a great video explanation explains some physical symptoms that may indicate that someone is addicted to prescription drugs.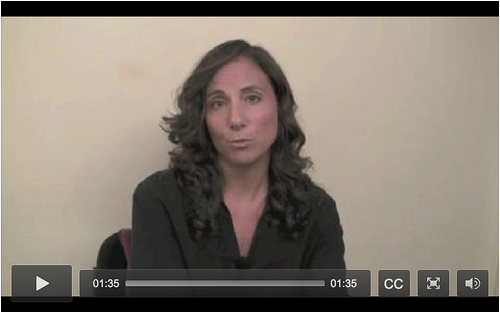 Conclusion
With prescription drugs being so easily available from friends or family members homes, it is important to remember to lock up your medication or take inventory of it with a Home Medicine Inventory Card. Being aware of your children's, friends' and even your own behavior using some of the information in this blog will help you do your part to save lives and keep kids safe, healthy and drug free