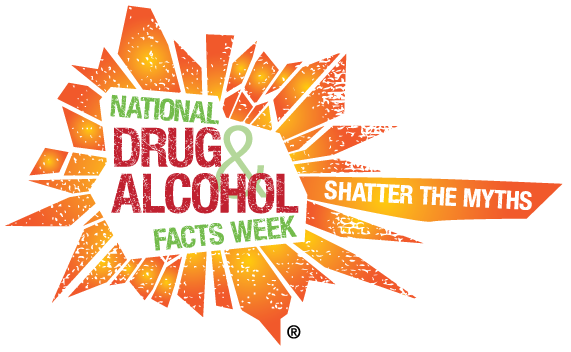 National Drug & Alcohol Facts Week To Be Celebrated In Schools Across Florida

Once again, Informed Families is partnering with NIDA to implement National Drug & Alcohol Facts Week in schools and communities across Florida. Specifically, Informed Families will provide science-based prevention materials to hundreds of schools as part of the 2018 Lock Your Meds Campaign.

Additionally, Informed Families will share NIDA's National Drug & Alcohol IQ Challenge quiz (Test Your Knowledge Now) during National Drug and Alcohol Facts Week, which helps teens test their knowledge about drugs, alcohol, and drug abuse with an interactive quiz.

National Drug and Alcohol Facts Week links students with scientists and other experts to counteract the myths about drugs and alcohol that teens get from the internet, social media, TV, movies, music, or from friends. It was launched in 2010 by scientists at the National Institute on Drug Abuse (NIDA) to stimulate educational events in communities so teens can learn what science has taught us about drug use and addiction. The National Institute on Alcohol Abuse and Alcoholism became a partner starting in 2016, and alcohol has been added as a topic area for the week. NIDA and NIAAA are part of the National Institutes of Health.
To learn more about National Drug & Alcohol Facts Week, visit https://teens.drugabuse.gov/national-drug-alcohol-facts-week. To test your drug IQ, take the Drug Facts challenge now!