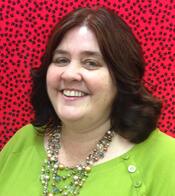 It's back to school…are you ready? Informed Families' summers are busy, as we prepare campaign toolkits and drug prevention resources for our statewide programs for the new school year.
As the school year begins, we look forward to hearing from our esteemed supporters, Ambassadors and dedicated parents. Our very first message was from a wonderful Ambassador, Anne Lewis of Baker County, who really re-energized all of us with her note. Here's what she wrote:
Christine,
I am so excited for the new school year and it is because of Informed Families! I completed my order for materials today and then went to the website to check out everything there. I LOVE the Family Dinner info and activities there. I have downloaded all of it and began planning and organizing that very minute. This has always been one of my favorite events and I plan to make it huge in my schools and community this year.
I look forward to working with all of you again and I promise to bring my A-game this year!
Have a great day!
Anne, Baker County
Wow…what an inspiring message!
We hope you'll join us and Anne in educating students and families across Florida with our drug prevention resources this year!
Solving the drug problem will take all of us.
Join Anne Lewis and make a difference in your community.