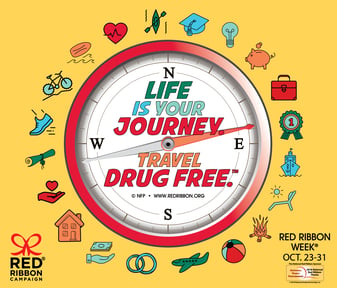 Drum roll, please! After receiving thousands of Red Ribbon Week theme ideas from students, parents, educators, law enforcement and community members across the U.S., the National Family Partnership proudly announced this year's winning theme: "Life Is Your Journey. Travel Drug Free™."
Taeya Moore, a student at Solon Middle School in Solon, Ohio created the theme for 2018 Red Ribbon Week, which takes place October 23-31, and will receive $500 of prevention materials for her school.
The annual National Red Ribbon Theme Contest, sponsored by the National Family Partnership, offers students and other prevention supporters the opportunity to be a part of history. The winning slogan will be used throughout 2018 in thousands of schools and communities across America.
As the nation's largest and oldest drug prevention campaign, Red Ribbon Week® reaches over 80 million people each year throughout the United States. Informed Families is the Florida Sponsor of Red Ribbon Week.
This is the fourth year that Solon Middle School won the National Red Ribbon Theme contest, thanks to proud Red Ribbon supporter and digital arts teacher Cheryl Holsapfel (featured on the left in the photo below with Taeya and her family), who encourages her students to enter the contest every year.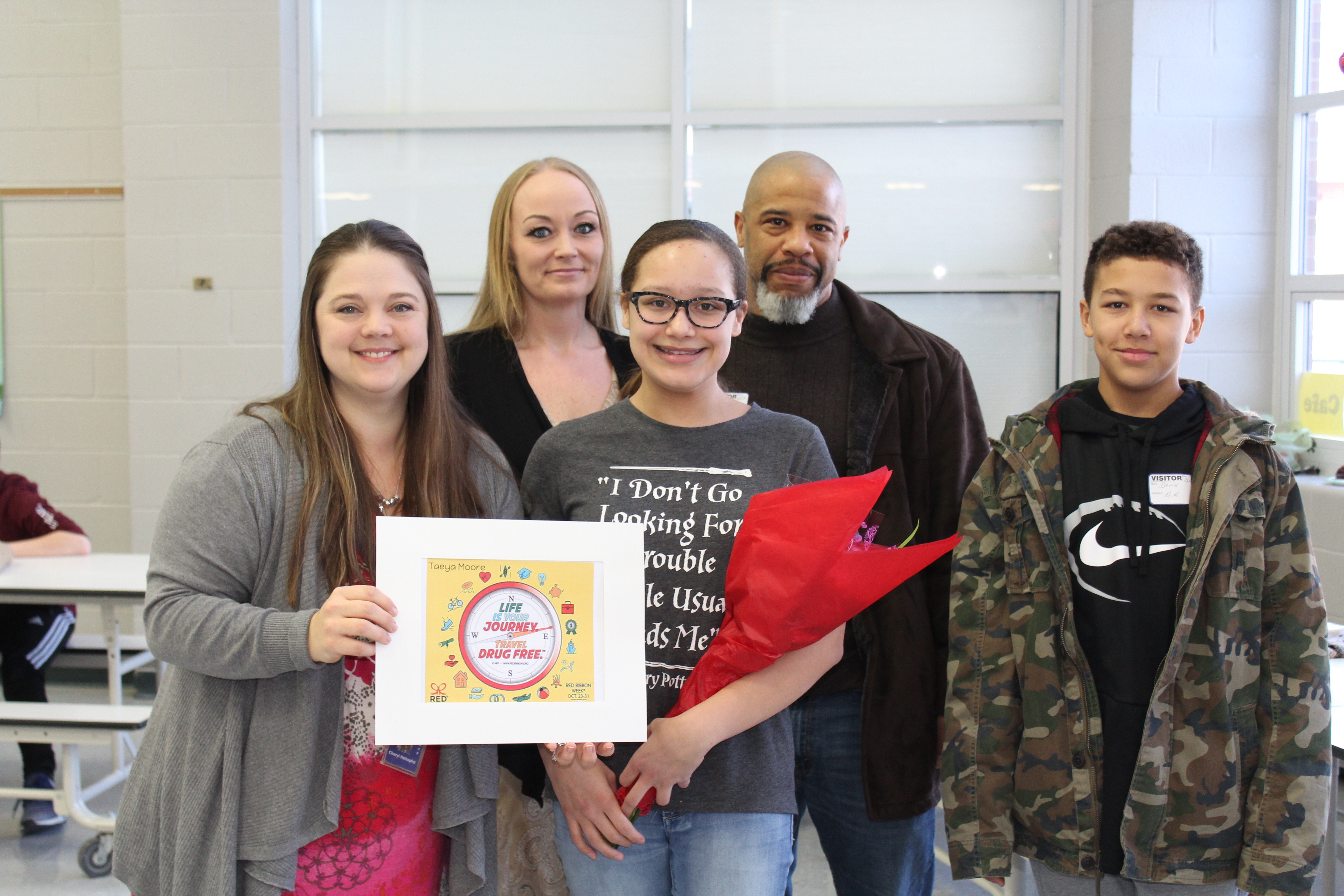 Do you want to bring free Red Ribbon Week materials to your school (or your child's school) this coming October?