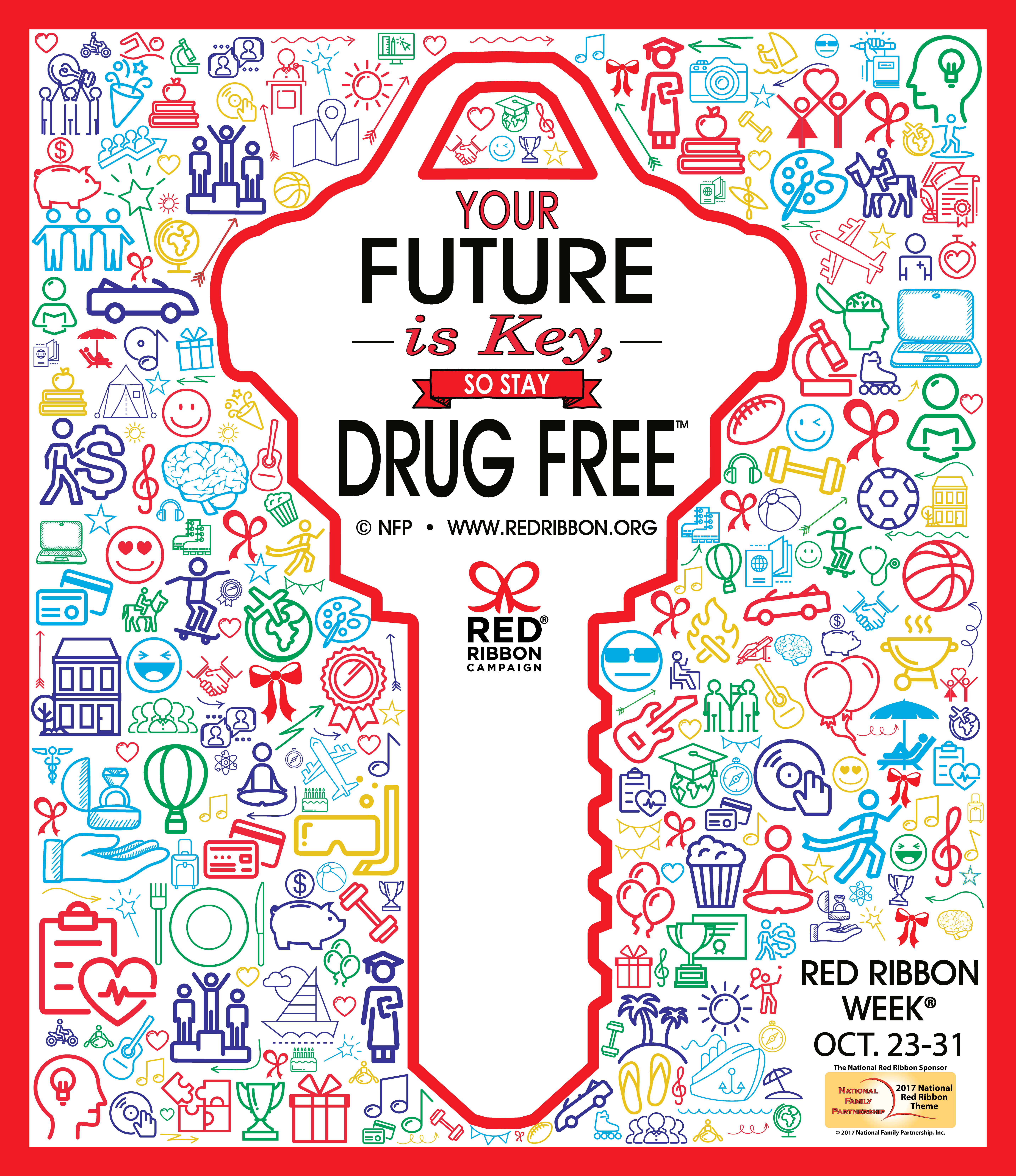 Red Ribbon Week is here! Join us in showing support for a drug-free America.

Fun Fact: Did you know that the Red Ribbon Campaign is the oldest and largest drug prevention program in the nation? You also may not know that National Red Ribbon Week® (October 23-31) is organized out of Informed Families' offices in Florida. Our President & CEO Peggy Sapp is also the volunteer President of the National Family Partnership, the national sponsor of Red Ribbon Week.
Red Ribbon is intended to be fun AND effective. Here are 5 ways to celebrate:
Given the current opioid epidemic facing our country, Red Ribbon Week is as important as ever. Help us spread awareness and educate children and families about the consequences of drug use and the importance of a drug free lifestyle.