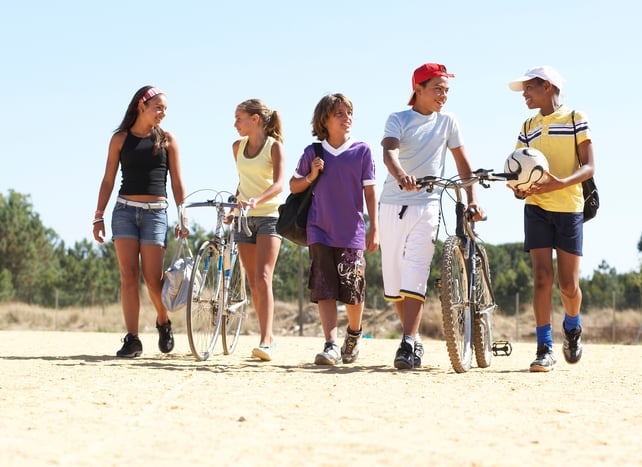 Summertime! And for Florida parents with teens, often, the livin' is not easy….
According to SAMHSA, more teenagers start drinking and smoking cigarettes and marijuana in June and July than in any other months. Parents, who are challenged enough to keep tabs of where their kids are and what they are doing between September and May, find it especially difficult to do so in June, July and August.
Family rules are important all year but perhaps are more so during the summer. They help keep teens out of trouble and give parents a little bit of peace of mind that their kids know guidelines exist and hopefully will be followed. Here's a look at family rules in the context of summertime:
Less Supervision, More Free Nights
A great thing about the school year is that most days (five each week!), kids are in school and are under some sort of supervision for several hours. Plus, there are practically no late nights out of the house during the week because teens are (ideally) studying or doing extracurricular activities and must wake up each morning to attend school. Summer turns that dynamic upside down. Absent a job or some other activity (such as summer school, sports camps or theater), teens might be on their own for dozens of hours per week. Furthermore, every summer night can potentially be a late night out because kids aren't studying and don't have to wake up early in the morning. The mere math involved gives teens far more opportunity to find trouble at just about any time of the day, any day of the week.
Something to Fall Back Upon
Parents can't be there all the time to remind their teens of what's right and wrong. Family rules provide a framework of expectations for your children to follow. Teens may be faced with challenging situations throughout the summer—situations with drugs, alcohol, tobacco and other unhealthy choices—and, hopefully, they will fall back upon the rules you set and make a decision that keeps them safe. Setting family rules, and firmly and directly explaining why those rules are in place, is like an extra voice in your child's brain, serving as a reminder to do the right thing.
Rules Reinforce Autonomy
Teens naturally resist rules; such resistance is one of the true joys of being a parent! Kidding aside, teens might see rules as unnecessary and cutting into their autonomy. However, family rules actually give kids more autonomy and a blueprint for making good decisions on their own. Again, you will not be able to supervise your teens all summer, so you need them to be independent. But you must also trust that independence. Family rules provide a means for teens to do their own thing yet still make good decisions.
Additional Summer Family Rules
Summertime might require additional amendments to the family rules. Expectations about drugs and alcohol aren't going to change, but other things might just because teens will have more free time and somewhat less responsibility. Adjusting curfews to accommodate weekdays is one change you might make, as is insisting your kids check in with you during your workday while they are on their own. Many parents encourage teens to work during the summer or give them additional chores if they don't. Whatever extra family rules you create for the summer, be sure to praise your kids for making good choices. And don't stress out—school will start up again in fewer than 12 weeks!
How do you handle family rules during the summer?