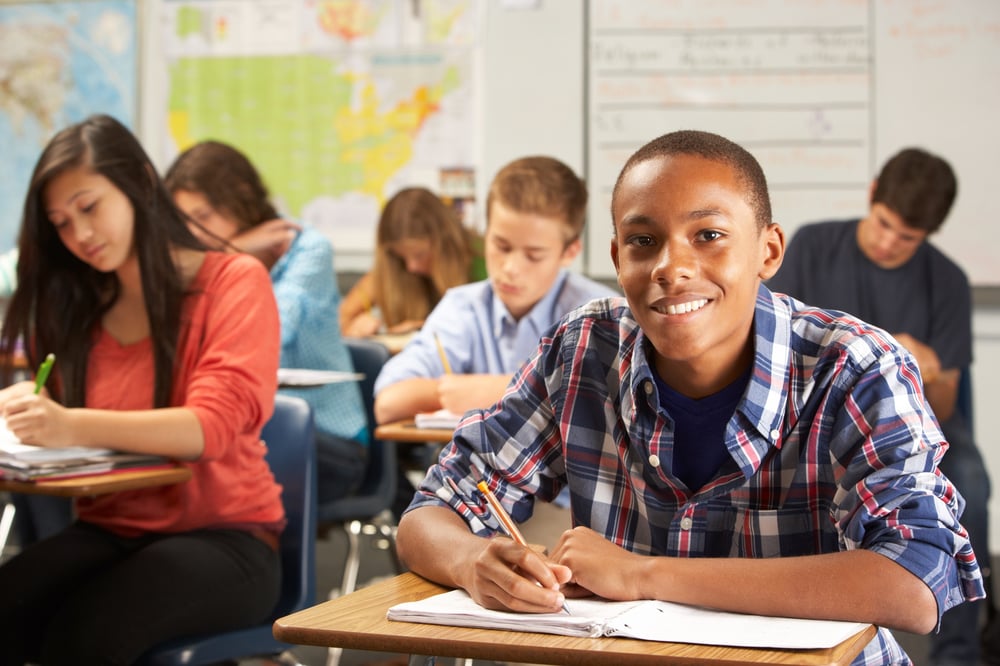 Here's a disconcerting fact about teenage substance abuse: About 77 percent of adolescents do not perceive any risk from smoking marijuana once a month. And here's a more positive fact: Teens who think their parents would disapprove of drug use are less likely to use.
Plenty of information pertaining to teen drug, alcohol and tobacco use is available, but unfortunately, many teachers, parents and kids themselves are unaware of these facts. Furthermore, myths persist, such as the idea that underage drinking and marijuana use in teens isn't dangerous. National Drug and Alcohol Facts Week, sponsored by the National Institute on Drug Abuse (NIDA), aims to not just raise awareness, but also provide teachers, students, families and communities with the information they need to keep teens safe.
National Drug and Alcohol Facts Week, or NDAFW, is a school-based effort, with educators as the main drivers of coordinating events and raising awareness. Plenty of teacher tools are available in this effort. Here are details of some of those resources:
The Facts About NDAFW
For teachers seeking to learn more about National Drug and Alcohol Facts Week or simply wanting to raise awareness and dispel myths with their students, this fact sheet is a good place to start. Also, the NDAFW website links to many online resources that delve into the scope and severity of drug and alcohol use in teens in the United States.
The IQ Challenge
A helpful teacher tool that NDAFW and Informed Families offers is the 2017 National Drug and Alcohol IQ Challenge. This interactive quiz is only 12 multiple-choice questions, but the topics are thought-provoking and impactful for students and parents alike. The test explains each answer and directs participants to resources where they can learn more. The NDAFW website also offers PDF versions of the quiz in English and Spanish.
Bingo!
A new teacher tool that NDFAW is offering for 2017 is a Bingo game to be played in class or small groups. The website includes a PDF file with 20 unique Bingo cards, each containing 24 important terms related to NDAFW. A caller—usually a teacher or counselor—announces a term from the vocabulary sheet and reads the description of the term, which players then mark off their cards with the hope of getting five across. The point of NDAFW Bingo is to educate students on certain drug and alcohol use topics. You may get a winner without covering every term, so don't hesitate to play a second or third game in order to discuss the entire card. Note, a Spanish version of NDAFW Bingo is also available on the website.
Drug and Alcohol Chat Day
Being knowledgeable about the dangers of drugs and alcohol and making smart choices isn't the concern of teens in just one school or community, but rather students across Florida and across the country. National Drugs and Alcohol Chat Day, scheduled for Jan. 26, brings together students for a discussion with NIDA scientists about drugs and drug abuse, how to help friends or family who are abusing drugs and what causes addiction. Although registration to participate in the online chat is limited to 100 schools (and fills up fast), anyone can follow along with the live event. This is the 10th year of the chat, and in that time, scientists have answered 104,000 questions! Transcripts from those past years—another great teacher tool—are available online.
Lock Your Meds
Informed Families is currently the Florida sponsor of the Lock Your Meds® campaign, which aims to educate parents, students, and teachers about the dangers of prescription drug abuse. Many teens mistakenly think pills aren't addictive or risky—after all, if a doctor prescribes a medication, it can't be all bad, right? This myth is why the message of Lock Your Meds fits so well with National Drug and Alcohol Facts week: Students and parents need to hear this important, potentially life-saving information and teachers can help distribute that info.