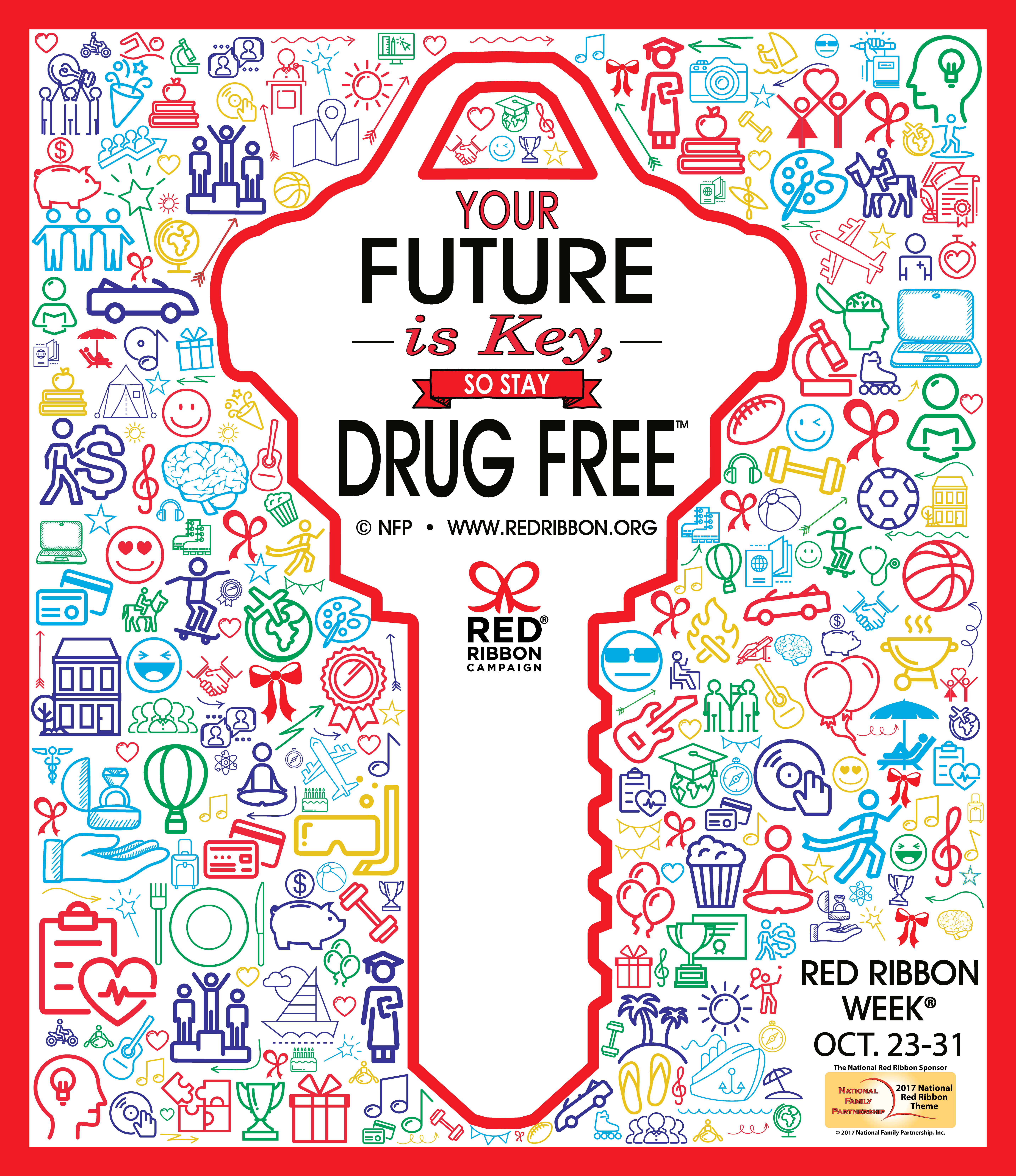 Your Future Is Key, So Stay Drug Free™ is the 2017 National Red Ribbon Week theme and the message being delivered to millions of students and families across America October 23-31.
Given the current opioid epidemic facing our country, Red Ribbon Week is more important than ever. It is an opportunity to spread awareness and educate children and families about the consequences of drug use and the importance of a drug free lifestyle.
Join us in spreading this important message:
Informed Families, the statewide affiliate of the National Family Partnership, is proud to be the Florida sponsor of National Red Ribbon Week.
Contact us if you would like to purchase Red Ribbon Week theme merchandise for your school, business or community group!