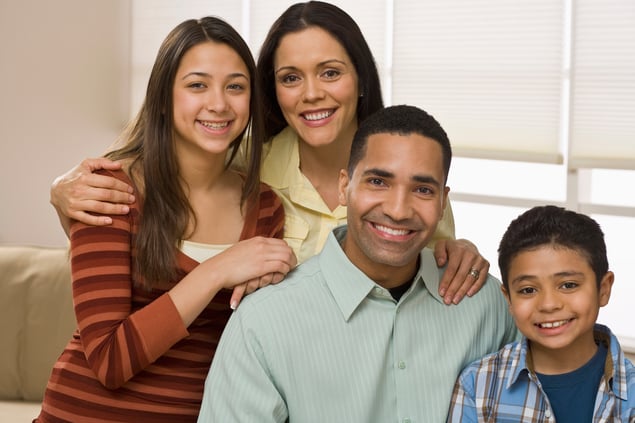 On Election Day last November, the presidential race wasn't the only result to make news in Florida. Voters in our state approved Amendment 2, which expanded the sale and distribution of medical marijuana. The measure, which is now part of the Florida constitution, required a 60 percent vote to pass and received a 71 percent tally—nearly three-quarters of ballots cast. The amendment went into effect Jan. 3, although state health officials are still in the process of cementing rules regulating the cannabis industry.
Confusion remains about what Amendment 2 entails and what it will mean for Florida. Other states have medical marijuana laws, ranging from strict to lenient on how cannabis is prescribed and obtained. One thing is clear from the other states' leads: Medicinal marijuana, though arguably a benefit to sick patients, negatively impacts teen drug statistics. Although Amendment 2 overwhelmingly passed, how the law will affect Florida families is currently uncertain.
Teen Marijuana Stats
Illicit drug use in teenagers has been steadily declining over the past few years for all substances (alcohol and tobacco included) except marijuana. Past-year usage for 12th-graders now is hovering around 35 percent and is nearly as high it was in the mid-1990s. The rate for 8th- and 10th-graders has been declining, but that is not the case for older high-schoolers. Also, 53 percent of adults who reported having used marijuana at some point in their lifetime said they first tried the drug between ages 12 and 17. Keeping teens away from pot is critical, yet progress over the past several years has been decidedly mixed.
Amendment 2 Explained
Florida already had enacted a medical marijuana law in 2014, but it covered only terminal patients and allowed only lower-strength cannabis. Amendment 2 expands the list of conditions to diseases such as cancer, epilepsy, AIDS and ALS, and permits cannabis with higher THC levels. The number of dispensaries in the state for the time being will remain low (seven), and whether doctors will be able to prescribe medical marijuana (as opposed to the Florida Board of Medicine) has yet to be determined. Although many of the details still must be worked out, estimates peg the marijuana market in Florida—with its larger population of seniors who might suffer from Parkinson's or glaucoma and theoretically would benefit from the drug—being a $1.6 billion industry by 2020.
An Unfortunate Combination
Legal access to marijuana, even for medicinal purposes, creates a general perception that pot isn't as risky as illegal drugs. For teens, that simply is not the case—study after study has shown that weed is both bad for the teenage brain and addictive. Furthermore, this increased access can lead to a belief that because marijuana is so readily available, securing it illegally is no big deal. Consider California's medical marijuana laws, which have become something of a joke in the mass media in that something as trivial as an ingrown toenail can get you a pot card. Florida's laws don't appear as if access will be that easy, but availability along with a low perception of harm (and indeed, only 31.3 percent of 12th-graders nationally think pot is harmful) is a combination ripe for increased use in teenagers.
Marijuana Stats in States with Medical Legalization
Here is what might be the most sobering teen drug statistic to consider in light of the passage of Amendment 2: Pot use in states with medicinal marijuana laws is generally higher. Past-year use among 12th-graders in states with such laws is 38.3 percent, a full five percentage points higher than in states without. Time will tell if this teen drug statistic trend extends to Florida, but parents and communities should be concerned nonetheless.
What Parents Can Do
Amendment 2 isn't going away anytime soon—it's now in the state constitution and must be dealt with. However, parents aren't helpless against the law and can take steps to protect their teens, including:
Reinforcing strong messages with your kids that recreational pot use is dangerous. Showing clear disapproval—kids with parents who disapprove of drug use tend to have a lower rate of use .

Being especially vigilant if someone in your immediate or extended family has been prescribed marijuana for medicinal use. Amendment 2 potentially can turn pot (including edible cannabis options) into a prescription drug abuse problem, and therefore,

you should be securing meds

—any meds—so that kids aren't stealing someone else's prescription.

Being wary of your teens' friends who may now have easier access to a legally prescribed stash. Again, just like prescription drugs, kids may not need to find a dealer to sell them marijuana—they can simply take it from a parent or grandparent's legal supply.

If Florida does go the way of California and access to medical marijuana becomes incredibly simple, resisting getting a prescription for milder conditions in which other treatments are available. Opioid addiction surged partly because pills were prescribed for just about any little ache or pain, and you don't want to set an example with your kids that medical marijuana is the answer to one bad night of sleep or a tiny injury.
However Amendment 2 shakes out, keeping marijuana away from your teenagers will remain a priority. Talk with your kids and set firm expectations. Trust us—the last thing you ever want to deal with in your family are addiction issues.
What will you do to keep your kids safe now that Amendment 2 has passed?