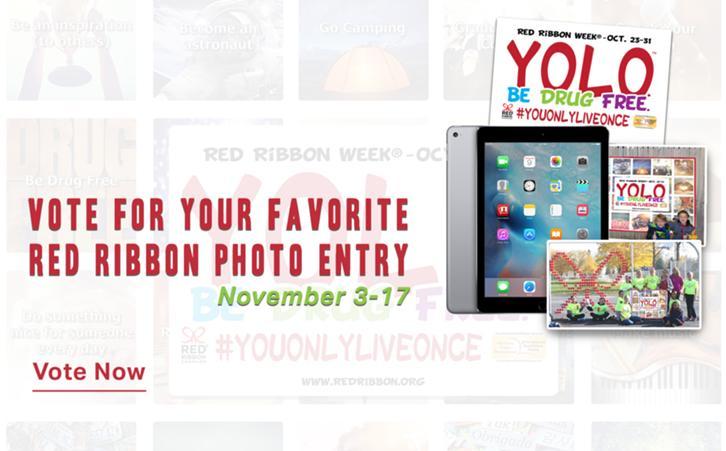 43 Florida schools and 19 Florida families need your help to win the 2016 National Red Ribbon Photo Contest. Winners are determined by who has the most votes in each region. Florida entries, which are competing in region 4 of the contest, are just some of the many entries representing multiple states in the southeast vying for the top prize: an ipad and $1,000 for a K-12 school.
However, even if the Florida participants don't get the top prize in their region in the National contest, which is co-sponsored by the National Family Partnership and the DEA, Informed Families will be giving out a special prize (an iPad and $1,000 for a K-12 school) to the top school entry and top home entry in Florida with the most votes.
The contest asked families to decorate their front door, mailbox or fence and school's to decorate their campus with a double looped red ribbon and this year's theme: "YOLO. Be Drug Free."
So what are you waiting for? Vote for your favorite at www.redribbon.org/vote! Voting takes place between now and November 17th.