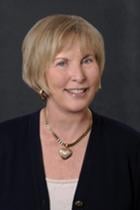 Did You Get The Red Ribbon Message?
Did You Pass It On Correctly?
During Red Ribbon Week®, the red ribbon is used to symbolize the importance of a healthy, drug free lifestyle. This year's theme, YOLO. Be Drug Free.® was created by two sixth graders in Claysburg, Pennsylvania. It reminds us to take care of our minds and our bodies.
Years ago I directed an after-school program. No matter how hard I tried to educate and set my students on a path to success, if their parents or caregivers weren't delivering the same message at home, the work was exponentially harder. Furthermore, when our overall environment is sending conflicting, unhealthy messages, we are stressed and challenged. I do believe that one person can make a difference in a child's life, but by partnering with parents and improving community messaging, the likelihood of raising safe, healthy, drug free kids is vastly improved.