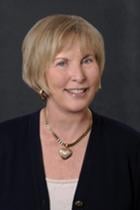 Common Myths Masquerading As Common Sense
"Underage drinking is a harmless rite of passage."
Really? Is that so?
"Teaching my child to drink will lead to moderation in the future."
Ever heard one of these?
"I drank and smoked pot in my youth and lived to tell the tale. My child will too."
Ever believed it?
"If it's prescribed by a doctor, it's harmless."
Are common myths masquerading themselves as common sense? If enough people around you are saying the same thing, whether it's true or false, do you start to question your own judgment, knowledge?
"If my child 'parties' and still gets good grades, he/she doesn't have a problem."
Our Safe Homes Smart Parties campaign aims to inform and empower parents of underage youth to set guidelines around springtime parties to ensure that drugs and alcohol are not present or tolerated. We know that underage drinking is responsible for 4,300 deaths and 189,000 emergency room visits each year. This isn't make believe.
"Marijuana is a plant so it's not harmful or addictive. It's natural."
According to extensive research (22 studies) published in the Journal of Studies on Alcohol and Drugs, "parental provision was generally associated with increased adolescent alcohol use and, in some instances, increased heavy episodic drinking as well as higher rates of alcohol-related problems."