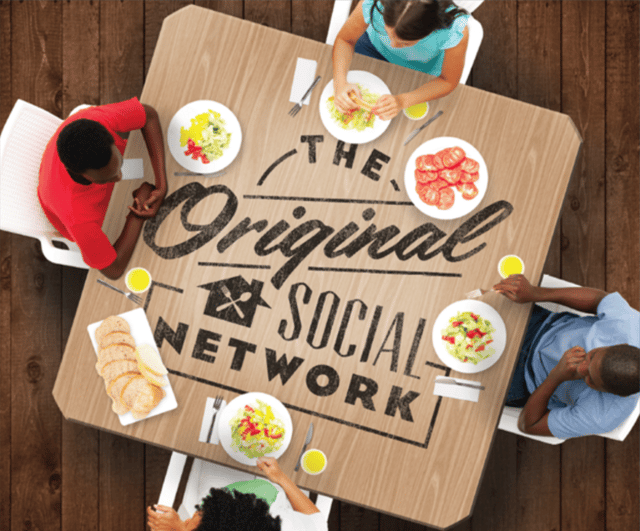 Informed Families Offers Answers During Family Day 2016
Informed Families, a Florida nonprofit devoted to helping kids grow up safe, healthy and drug-free, is sponsoring the Florida celebration of Family Day, an event that promotes the importance of family dinners and parental engagement by challenging families to enjoy a meal together on Sept. 26 and regularly thereafter. More details about Family Day 2016 can be found at
Florida's families deal with hectic schedules, afterschool activities and other outside influences that interfere with dinnertime. This reality is unfortunate because research has shown that the more children eat dinner with their families, the less likely they are to smoke, drink or use illegal drugs. Family Day is a national effort, developed by the Center for Addiction & Substance Abuse at Columbia University, to promote family dinners as an effective way to reduce youth substance abuse and other risky behaviors.http://www.flfamilyday.com.
A recent New York Times blog, entitled "How Asking 5 Questions Allowed Me to Eat Dinner With My Kids" by Charles Duhigg, offers a surprisingly simple solution to the family dinner problem, which can be applied to almost any issue families face when trying to find time for parent/child engagement. Duhigg offers the "five whys" solution, suggesting that parents examine why they can't eat dinner with their children by asking "why" five times. For example, the answer to the first "why" might be, "because I don't have time." When Duhigg and his wife asked themselves why they don't have time and three more "whys" after that, they realized that the core issue was that they needed to help the kids get ready for school faster by planning their outfits the night before. Once this problem was solved, more time was discovered and the family now eats dinner together regularly. These five "whys" can be applied to many other family challenges in today's busy world.
Informed Families is again sponsoring this initiative in Florida and offers an array of resources on its Family Day webpage for parents and educators to prepare for Sept. 26, including:
A Family Day activities guide
Easy recipes that families can prepare together for their dinner
A video to share with other parents
Additionally, Florida's families have an opportunity to win a $100 Publix gift card by taking a picture of their families eating dinner together and posting it to Facebook, Twitter or Instagram; three winners of the Family Day Photo Contest will be randomly selected by Informed Families.
"Dinnertime should be an essential part of a family's day, but in today's busy world, many families struggle to be able eat together and engage with each other on a regular basis," says Peggy B. Sapp, President and CEO of Informed Families. "Yet, studies have shown that frequent family dinners, more than 4 times a week, lead to safer, healthier kids. Informed Families is proud to again sponsor Family Day, offering families real solutions to help achieve this goal, and hopes participating families will make dinnertime a habit beyond Sept. 26."
For more information about Family Day or the other programs and resources Informed Families offers, visit the company's organization's website at https://www.informedfamilies.org.
About Informed Families
A nonprofit organization founded in 1982, the mission of Informed Families is helping kids grow up safe, healthy and drug-free. Informed Families focuses on educating, involving and empowering parents to work together in order to set boundaries and monitor their children's activities to prevent underage drinking, substance abuse and other harmful behaviors. Affiliated with the National Family Partnership, Informed Families is best known for being the Florida sponsor of the National Red Ribbon Campaign. Informed Families also boasts multiple school- and community-based prevention programs targeting youth, parents and communities. For more information on Informed Families, visit www.informedfamilies.org or call (305) 856-4886.