P
resident's Message - May 2023
We've all heard of the Alcoholics Anonymous (AA) 12-Step program, but often think it's for other people, specifically alcoholics.

But I think if more of us took the values it contains to heart, we'd all be better off, both individually and as a society.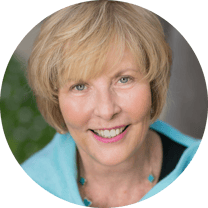 Decades of Success

While some have questioned the effectiveness of the AA approach, there's no doubt that it has helped millions of people get sober and stay that way.

The original model developed in 1938 has been so successful over the years that it has been incorporated into other recovery programs, including Narcotics Anonymous (NA), Gamblers Anonymous (GA), and Heroin Anonymous (HA). Then there's Al-Anon, a group supporting family and friends of alcoholics.

According to the Substance Abuse and Mental Health Services Administration (SAMSHA), the 12-Step program is used, at least occasionally, by approximately 74 percent of addiction treatment centers.

And a group of researchers at the Stanford School of Medicine found that those who participated in AA were 60 percent more likely to maintain their sobriety over the long term than people who had either no treatment or other types of interventions, such as talk therapy.

Deceptively Simple Steps

Let's look at the 12 Steps as presented by AA and consider how many ways they can apply to other areas of our lives.

1. Admitting powerlessness over the addiction (or, for our purposes, whatever specific challenge we're facing!)

2. Believing that a higher power (in whatever form) can help

3. Deciding to turn control over to the higher power

4. Taking a personal inventory

5. Admitting to the higher power, oneself, and another person the wrongs done

6. Being ready to have the higher power correct any shortcomings in one's character

7. Asking the higher power to remove those shortcomings

8. Making a list of wrongs done to others and being willing to make amends for those wrongs

9. Contacting those who have been hurt, unless doing so would harm the person

10. Continuing to take personal inventory and admitting when one is wrong

11. Seeking enlightenment and connection with the higher power via prayer and meditation

12. Carrying the message of the 12 Steps to others in need

Wouldn't this be a great way to live if we could sustain it in our daily lives? Who couldn't use this as a review and inventory guide for healthy living?

I know I could!
-Peggy Sapp, President & CEO