Making a difference starts with volunteers. Organizations like ours (Informed Families) and
Volunteer Florida
unite and strengthen Florida communities so we can make our State a better place to live. Volunteering in Florida is an amazing thing to do and there are many benefits! Stay healthy, socialize with others, learn valuable skills, all while having fun making our neighborhoods a better place. Making a difference today is easy!
It starts in our communities, towns, and cities. We need to strengthen our volunteer efforts and make it a common practice in large cities such as Miami, Orlando, and Tampa until we see it as a commonplace activity throughout Florida.
What's Awesome About Our Goals:
At Informed Families we believe that the way to raise safe, healthy and drug-free children in Florida is through education, training and support in homes, schools and communities.
Volunteer Florida's mission is to strengthen Florida's communities through national service, fostering volunteerism and leveraging resources."
We both understand that the best way to reach our goals is with the help of volunteers: Moms, dads, teachers, coaches, and other role models play integral roles in strengthening our local communities. It takes people like you to really make Florida a better place for everyone!
Different Ways We Are Working to Reach Our Goals:
We believe that education is the key to reaching our goals. We are working towards our goals through educating and mobilizing the community, parents and young people. We can't do it without your help, and that is why we diversify our strategies.
Volunteer Florida facilitates connections to opportunities for all Floridians to serve the community. They have a variety of funding opportunities and a proven track record of success, investing in programs such as Americorps programs and Florida nonprofits working to educate Florida residents.
Opportunities to Volunteer in Florida
The Informed Families Ambassador Program is a year-round prevention-based curriculum that allows teachers, educators, PTAs and parents to play an active role in raising children that are safe, healthy and drug-free. With the four fun and engaging campaigns held throughout the year, it is the best way to build connected families, neighborhoods and communities. The four campaigns are:
Learn more about the Informed Families Ambassador program today!
Volunteer Orlando



Every month, Informed Families hosts fun and educational webinars for parents, teachers and community members on a variety of topics related to helping kids grow up safe, healthy and drug free. You can view our upcoming events here and organize a group of your friends, parents, PTAs at your house or place of business for a Viewing Party. Contact your Central Florida Director, Christine Stilwell, to set up a webinar viewing party today!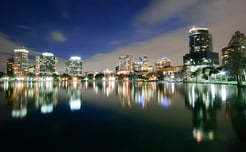 City of Orlando Mayor Buddy Dyer said, "State and local government leaders are increasingly turning to volunteers and national service as a cost-effective strategy to address local challenges. The city of Orlando has seen a substantial benefit from Volunteer Florida and its local grantees and partners, who serve thousands of students in our schools and community centers to keep them on track to graduate."
There is always room to improve
Miami and Orlando are two of the largest cities in Florida. Yet they have some of the
lowest volunteer rates nationwide
(Miami: 15.3%,
Orlando: 18.6%
). That's why we are working to strengthen our presence in these cities, so we can increase our ability to make positive change. We need to increase our Volunteer Tampa efforts as well (23.1%) if we really want to make Florida a better place. With a little bit of work, eventually Tampa may have volunteer rates similar to Jacksonville (30%) rather than the low rates of Miami and Orlando.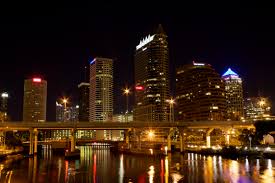 What's Awesome About Volunteering:
Volunteering is great for your local community in many ways. For every $1 invested in drug & alcohol prevention, $18 is saved in treatment and other services. The benefits are not only economic. Volunteering is also proven to be good for your health, both mental and physical. Volunteers creates stronger ties to their community through programs such as mentorships. Our ambassador program is set up to educate both youth and parents in local communities. By volunteering you create stronger ties to your community and create a better community with more informed and active citizens.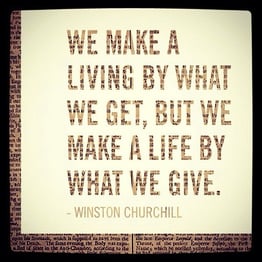 ---
Conclusion
We understand the value of volunteers working to make Florida a better place. We think
Volunteer Florida
is a great organization working to improve Florida communities. Volunteers are always needed, so the time is always right. If you are thinking about volunteering to make Florida better place and really want to make an impact benefiting your community and yourself signing up below to be an Informed Families Ambassador may be just the thing you are looking for...