The Substance Abuse and Mental Health Services Administration's (SAMHSA) latest National Survey on Drug Use and Health (NSDUH) report shows progress in reducing some forms of substance use – especially among adolescents. Substance use levels in many areas, however have remained relatively constant. Mental illness levels have also remained constant over time, but adolescents are experiencing higher levels of depression than in past years.
SAMHSA issued its 2014 NSDUH report on mental and substance use disorders as part of the kick off for the 26th annual observance of National Recovery Month. Recovery Month broadens public awareness to the fact that behavioral health is essential to health, prevention works, treatment for substance use and mental disorders is effective, and people can and do recover from these disorders.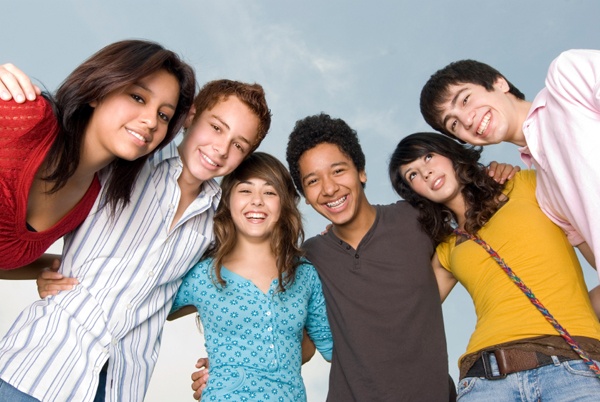 With regard to substance use, the report found some areas of progress, particularly among adolescents.
For example, the percentage of adolescents aged 12 to 17 who were current (past month) tobacco users declined by roughly half from 15.2 percent in 2002 to 7.0 percent in 2014.
Similarly, the level of adolescents engaged in past month illegal alcohol use dropped from 17.6 percent to 11.5 percent over the same period.
The level of current nonmedical users of prescription pain relievers decreased from 3.2 percent in 2002 to 1.9 percent in 2014 among adolescents aged 12 to 17.
Marijuana continues to be the most commonly used illicit drug.
In 2014, roughly 8.4 percent of Americans age 12 and older were current users of marijuana – up from 7.5 percent in 2013.
Marijuana use is especially growing among those aged 26 and older – from 5.6 percent in 2013 to 6.6 percent in 2014.
The percentage of adolescents who were current marijuana users in 2014 (7.4 percent) was similar to recent years.
Although the survey shows nonmedical pain reliever use continues to be the second most common type of illicit drug use, the percentage of people aged 12 or older in 2014 who were current nonmedical users of pain relievers (1.6 percent) was lower than in most years since 2002, and about the same as in 2013. However, current heroin use increased from 0.1 percent of the population age 12 and older in 2013 to 0.2 in 2014.

Overall, the use of illicit drugs – including marijuana – among Americans aged 12 and older increased from 9.4 percent in 2013 to 10.2 percent in 2014. This was driven particularly by the increase in adult marijuana use.

The report also shows that about 43.6 million adults aged 18 or older experienced some form of mental illness in the past year.
It also shows that 6.6 percent of the adult population and 11.4 percent of adolescents aged 12 to 17 (2.8 million adolescents) experienced major depressive episodes in the past year.
Among adults, these levels are roughly consistent with levels seen in recent years.
There was a higher percentage of youth with MDE in 2014 than in each year from 2004 and 2012 – similar to the 2013 estimate.
Youth who experienced a major depressive episode in the past year were more likely than other youth to have used any illicit drugs in the past year.
"Although progress has been made in some areas, especially among young people, there are many challenges we need to meet in addressing the behavioral health issues facing our nation," said Acting SAMHSA Administrator Kana Enomoto. "Fortunately there is effective action being taken by the Administration and U.S. Department of Health and Human Services with initiatives to reduce prescription opioid and heroin related overdose, death, and dependence as well as many evidence-based early intervention programs to increase access to treatment and recovery for people with serious mental illness. These kind of evidence-based approaches for treating mental and substance use disorders provide hope and recovery for people with behavioral health needs."
"The data released today show some signs of progress, including lower levels of nonmedical prescription drug use and teen alcohol and tobacco use; however we still have significant challenges to address," said Michael Botticelli, Director of National Drug Control Policy. "We know that evidence-based prevention efforts are the most effective way to reduce drug use and to support the roughly 90 percent of American youth who do not use illicit drugs. This Administration will continue to expand community-based efforts to prevent drug use, pursue 'smart on crime' approaches to drug enforcement, increase access to treatment, work to reduce overdose deaths, and support the millions of Americans in recovery."
NSDUH is a scientific annual survey of approximately 67,500 people throughout the country, aged 12 and older. Because of its statistical power, NSDUH is a primary source of information on the scope and nature of many substance abuse and mental health issues affecting the nation.
The complete survey findings are available on the SAMHSA web site at: http://www.samhsa.gov/data/sites/default/files/NSDUH-FRR1-2014/NSDUH-FRR1-2014.pdf
Did you know that just by engaging with your children and eating dinner regularly, you can decrease the likelihood that they will engage in risky behavior? To learn more about ways you can take action to keep your kids from using marijuana, underage drinking and other risky behaviors, check out our Family Day Campaign.
Source: SAMHSA