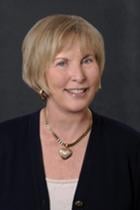 WHY SMART KIDS DO DUMB THINGS

11 Wesleyan University students were hospitalized on Sunday after overdosing on Molly, a "pure" form of ecstasy or MDMA, which has increased in popularity among teens in recent years. Two of these students are in critical condition.
"I think that's why it's so shocking because it feels like that could never happen to anyone that you know," Emma Soloman, a Wesleyan freshman, told Connecticut news station WVIT. "It's like no one is going to overdose, you know? Because it's so common, but then when it's in that grand of a scale, it's scarier."
According to the most recent National Survey On Drug Use & Health, about one in eight 18-25 year olds have used MDMA in their lifetime.
When did ecstasy become so "common" on college campuses? How do we protect our children from unhealthy and dangerous norms? Furthermore, how can we equip our kids with tools that will help keep them safe, healthy and drug free when most kids do not believe bad things will happen to them?