Lock Your Meds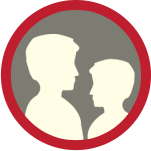 Parent Tools
The Lock Your Meds® campaign, created by the National Family Partnership, is a universal prevention campaign intended to save lives from prescription drug abuse. Lock Your Meds® encourages people to secure and take regular inventory of their medication so it doesn't fall into the wrong hands. Take action by taking the Lock Your Meds pledge and check out our downloads, tips and facts below about prescription drug abuse. Educate yourself and your children.
Keep your medication secured with these handy Vaultz® products:
---
Download these FREE tools to spread the word and take action against prescription drug abuse in your home and community:
Dispose of Old Medicines
---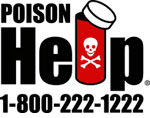 Learn The Signs of Abuse and Get Help
Learn the warning signs that someone is abusing medications. Find out what to do in an emergency. Download the poison help guide.
---
Want To Know More?
Need more information or want to spread the word in your community? Access more Lock Your Meds® campaign information and order brochures from the National Family Partnership.