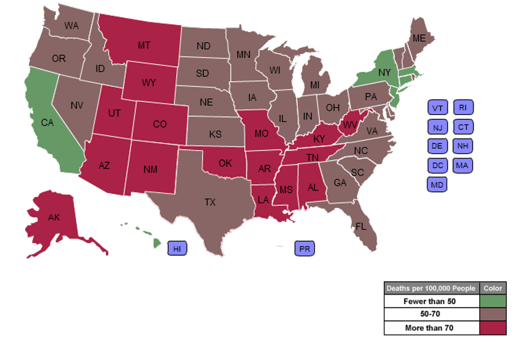 According to a recent report from the Trust for America's Health Drug overdoses are the leading cause of injury deaths in the United States, at nearly 44,000 per year. Overdose deaths, half of which are related to prescription drugs, have more than doubled in the past 14 years. Overdose deaths now exceed motor vehicle-related deaths in 36 states and Washington, D.C. And, in the past four years, drug overdose death rates have significantly increased in 26 states and Washington, D.C. and decreased in six.
Related: How To Tell If Someone You Know Is Hooked On Prescription Drugs
Florida is one of the states that has seen a decrease in prescription drug overdoses. As renowned epidemiologist Jim Hall shared at our recent webinar, 2015 Emerging Drug Trends.In Florida, many abusers of prescription drugs are turning to heroin for a cheaper alternative, which is one explanation for the decrease in prescription drug overdoses in Florida.
Miss the webinar? We have you covered.