An analysis of Instagram posts in March shed light on anticipated drug use at this year's Summer Music Festivals. DrugAbuse.com reviewed over 3.6 million Instagram posts mentioning 14 different Music Festivals to determine the percentage of posts that contain language about alcohol and drugs, including 61 popular terms associated with those substances.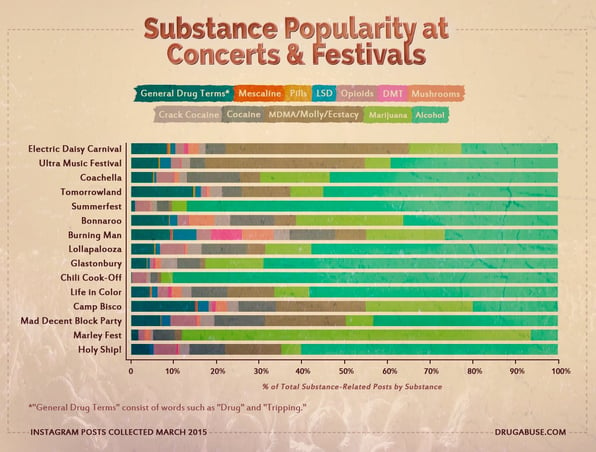 The study shows that alcohol is the most prevalence drug at concerts and festivals, followed by "Molly," Marijuana and Cocaine.
Related: How To Tell If Someone You Know Is Hooked On Prescription Drugs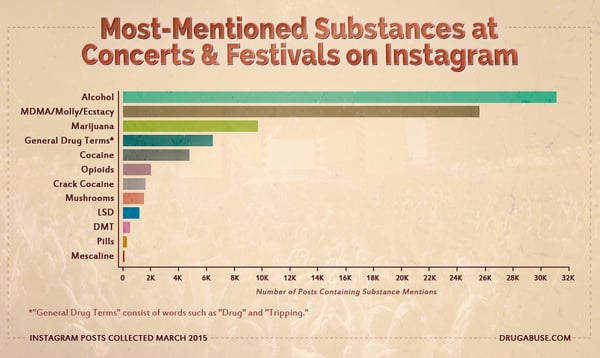 Is your child planning on attending a Summer Music Festival? Now's the time to start talking to him/her about the dangers of drug use.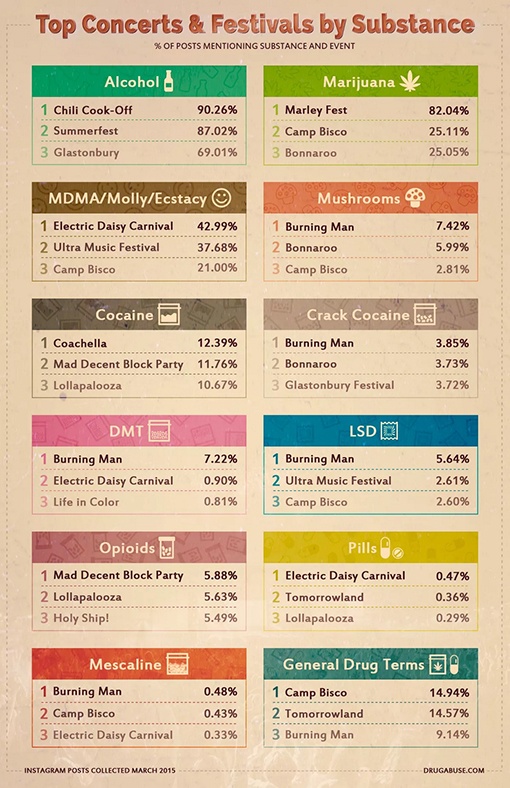 Learn more about emerging drug trends by watching our recorded webinar.