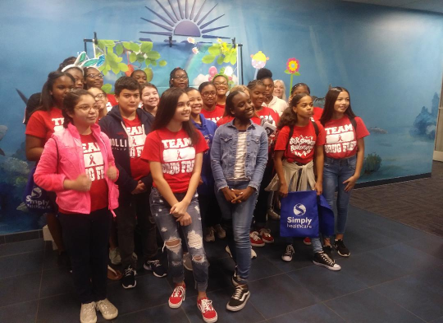 On Tuesday April 16, Informed Families, in partnership with the Orange County Drug Free Coalition, MADD (Mothers Against Drunk Driving), and Florida Department of Health Orange County SWAT (Students Working Against Tobacco) held an End of the School Year Youth Ambassador Drug/Alcohol Prevention Program Wrap Up.
"This was a true collaborative effort. We had over 150 students from around Orange County attend and present their drug and alcohol prevention activities which took place on their school campuses throughout the school year," said Sharon Warner, Informed Families prevention consultant.
Several Informed Families Red Ribbon Certified Schools attended the event. Corner Lake Middle School was this year's 1st place presentation winner. West Orange High School, which is up for Red Ribbon re-certification, placed 2nd and Robinswood Middle School, which became certified last year, took 3rd place.