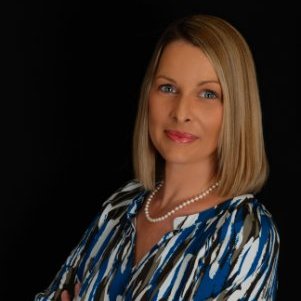 Informed Families, as we know it, would not exist without strong, passionate and resourceful partners. One such partner is Dr. Jessica Spencer, project director of The Manatee County Substance Abuse Prevention Coalition, locally known as "Drug Free Manatee."
A true prevention advocate, Dr. Spencer aims to reach children well before drugs and alcohol enter the picture.
"What I like most about my work is the opportunity to educate and promote overall health and wellness to people in our community and in our State," said Dr. Spencer. "Educating our communities about the dangers of alcohol and other drugs is so important. We are living in an illness-driven society right now where children are being taught that for every ailment or challenging feeling, there's a pill to solve the problem. There will be bumps in the road, but you don't have to reach for a bottle, pill or plant (cannabis) to make you feel better."
In her eighteen plus years in the field of prevention and addiction, Dr. Spencer has worked in various capacities at the local, regional and statewide level to help kids grow up safe, healthy and drug free. She is well known in the Florida prevention arena for her work in fight against marijuana legalization, having served as Statewide Coalition Director of the "Vote No on Amendment 2" initiative. In her role as Project Director at Drug Free Manatee, Dr. Spencer plans, implements and evaluates activities and programs that positively impact the health and wellness of all Manatee County citizens.
With her passion for prevention coupled with her wide range of experience and expertise, Dr. Spencer's partnership with and support for Informed Families is a tremendous gift.
"I love Informed Families' programs, said Dr. Spencer. "I think Informed Families has really good, solid prevention campaigns that could or should be utilized by anyone in a position to disseminate them. Whether someone is new to the field and seeking a way to understand and promote prevention or if they are looking to augment what they are already doing, these are great resources."
Most recently, Dr. Spencer inspired Informed Families to expand our Lock Your Meds campaign website to include a Safe Disposal page featuring local county medication drop box locations. Now, the Lock Your Meds Pledge and Parent Tools pages will feature a link to the new Safe Disposal page, which is growing organically as county information is being submitted. (Note: if your county is not listed and you have locations to add, please email us at info@informedfamilies.org.)
"Safe disposal is an integral part of preventing prescription drug abuse," said Informed Families President & CEO Peggy B. Sapp. "66% of abused medications come from family and friends, not a drug dealer or the internet. We are grateful for Jessica Spencer and our partnership with Drug Free Manatee for moving us to incorporate specific Florida-based locations on our website for individuals to dispose of their unused or expired medication."
Drug Free Manatee is adding something new to their own efforts to save lives through prescription drug abuse prevention. The Coalition is participating in a pilot project, through the Community Anti-Drug Coalitions of America, to distribute 10,000 biodegradable pouches which use a patented technology to chemically neutralize prescription drugs and make them safe for disposal.
Many thanks to Dr. Jessica Spencer and Drug Free Manatee for our partnership. Working together, we can continue to reach more and more of Florida's families to help kids grow up safe, healthy and drug free. To learn more about Dr. Jessica Spencer and the work of Drug Free Manatee, please visit http://www.drugfreemanatee.org/.
Join Dr. Jessica Spencer and make a difference in your community.