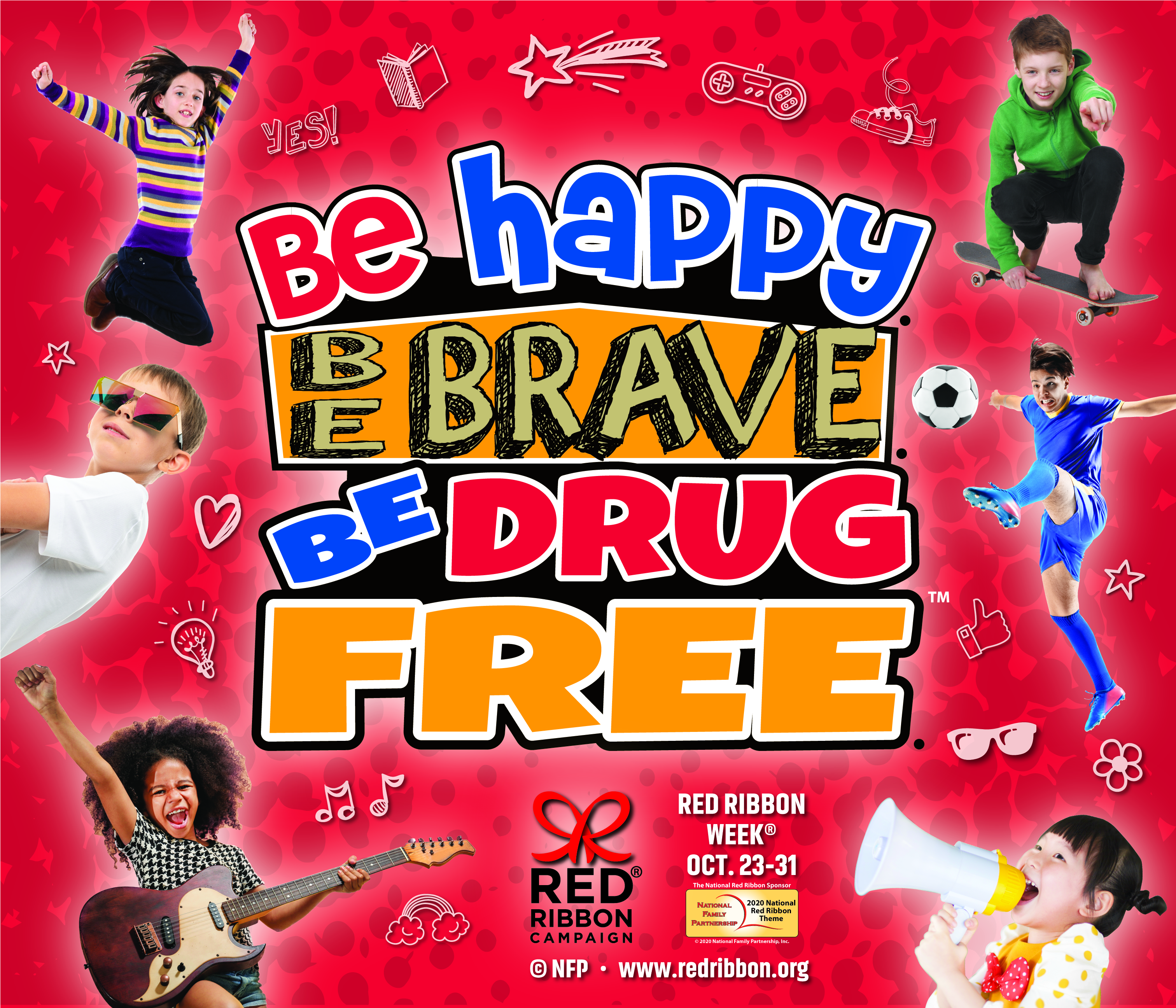 "I really would like the theme to inspire others for use as their mantra. Bravery is not just for superheroes."
Meet Tricia Nelson, the everyday hero behind the 2020 Red Ribbon theme: "Be Happy. Be Brave. Be Drug Free."
The Red Ribbon Campaign unveiled its new 2020 Red Ribbon Theme, "Be Happy. Be Brave. Be Drug Free. ™" today. The theme will be highlighted during Red Ribbon Week®, the nation's oldest and largest drug prevention program, taking place each year from October 23 through 31st.
Submitted by Tricia Nelson, a first year Physical Education Teacher at Locust Corner Elementary School in Cincinnati, the theme will help amplify the campaign's mission to encourage children, families and communities to live healthy, safe and drug-free lives.