P
resident's Message - August 2023
The phrase "Back to School" tends to stir a whirlwind of emotions in all of us. What are the first
words that spring to mind for you? And what about your child?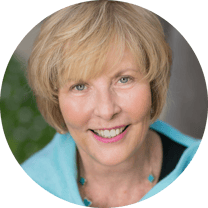 This is the perfect time to connect with these feelings and initiate a conversation with your child or children. Remember, these emotions will vary from one child to the next.

We encourage you to draft a list of words expressing feelings about the return to school. The list might include words such as excited, happy, scared, disappointed, rushed, hurried, overwhelmed, sad, busy, eager—and feel free to add more of your own. Use this list as a prompt to explore and articulate your own feelings about the back-to-school season, then repeat the exercise with your child or children. There are no right or wrong answers; the aim of this exercise is to acknowledge these feelings and foster an open dialogue.
Informed Families (IF) is committed to helping you have a fantastic school year. To this end, we've created a Back-To-School Parent Special as a resource to support your journey throughout the year.

We trust this special edition provides helpful resources in the Pull-Out Section (Pages 7-10) to
alleviate some of the stress commonly associated with the back-to-school rush. If you prefer a
digital copy, simply scan the QR code to save it on your phone or visit our website here
to download or print these resources: Resources

As parents, your partnership with your child's school and teachers is a key pillar of a successful
school year. To gauge how effective you are in this partnership, we invite you to check out the
Parent Report Card on our site also.

Remember, Informed Families is here to support you. Let us know how we can assist.


Here is to a joyous School Year 2023-2024! May it be your best year yet.
-Peggy Sapp, President & CEO