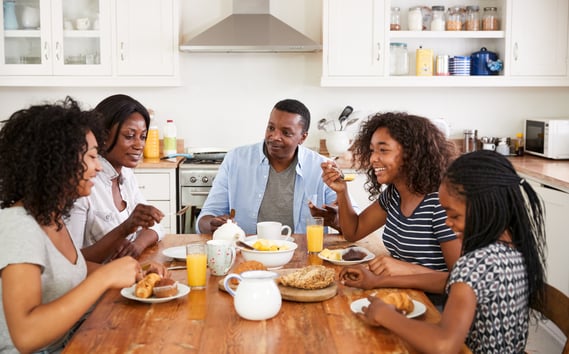 With parents working remotely, kids learning virtually and extracurricular activities outside the home postponed, Family Day is every day during the COVID-19 pandemic. Most families have not had this much time together uninterrupted in some time.
Some families are using this time to reconnect. We love to see the cool things you have been doing - picnics in the backyard, themed dinners, bake-a-thons, game night, movie night and more. Use the #FLFamilyDays hashtag in your social media posts so we can continue to promote strengthening family relationships.
Tools to help families connect during pandemic
We recognize that managing daily life with stay-at-home and social distancing orders is challenging. You and your family members may be feeling frustrated, anxious, bored, depressed or isolated. If you are looking for a tools to help you better connect as a family during the COVID19 pandemic, or advice on how to deal with difficult scenarios & conversations check out Family Table Time. They are offering their software and activity tools for free for the next two months.
Anticipated increase in alcohol & drug use because of COVID-19
Family support and positive family communication is key right now. Experts expect an increase in alcohol and substance misuse as the lives of individuals and families are impacted by COVID-19. With stay-at-home orders in effect, many teens will have greater opportunities to access alcohol, prescription medications and/or other substances that can be dangerous to their health. They might engage in substance use as a distraction or to self-medicate.
Talk to your kids about how they are feeling. Spend quality time together. Remember that you play an important role in protecting your child from alcohol and substance use and misuse.