P
resident's Message - August 2023
As we gear up to celebrate Family Day on September 25, 2023, I wanted to take a moment to share some heartfelt thoughts with all of you.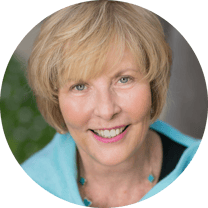 A Time to Reflect
I recently came across John Mayer's incredible reel, where he shared his personal journey towards making conscious decisions. It resonated so much with what we are encouraging families to do this Family Day. I highly recommend taking a few moments to watch it here; it truly is eye-opening.
Drawing inspiration from John Mayer's advice, it feels right to say, why not extend that conscious decision-making to our family dinners, too?
A Step Towards Conscious Choices
As we navigate through our lives, influenced heavily by advertising and social norms, it's high time we pause, breathe, and make decisions rooted in what's genuinely beneficial for us.

You know, we often forget the kind of example we set for our children with our habits. When it comes to alcohol consumption, it's no secret that it has its detrimental effects on our health. Yes, a glass of wine can feel sophisticated, but at what cost?

The Dietary Guidelines for Americans for 2020-2025 suggest that "Adults of legal drinking age can choose not to drink, or to drink in moderation by limiting intake to 2 drinks or less in a day for men and 1 drink or less in a day for women when alcohol is consumed."

But Why?

To lead a healthy life, it's vital to grasp the serious repercussions of excessive alcohol use highlighted by the CDC. Chronic diseases, a weakened immune system, and even mental health issues can arise from it. It can cause social problems, including family and job-related issues. Understanding these realities can foster a family environment that clearly recognizes the true effects of alcohol on well-being.

I urge you, let's utilize John Mayer's personal decision-making system, reflect on our choices, and encourage your loved ones to do the same. It's not about abstaining but making informed, health-conscious choices that foster our well-being.

An Invitation to Bond
So, here is what I am proposing for Family Day this year:
Cook a meal together: Whip up something delicious together. It doesn't have to be complicated. It just has to be done together. It's not just about the meal but the laughter, the shared experiences, and the joy of creating something together.

Ditch the devices: Make the dinner table a phone-free zone. Connect back to your family; the original social network. Trust me, the emails can wait, the social media updates can wait, but the smiles, the stories, and the affection, let's not put them on hold.

Open-hearted conversation: Share your day, your dreams, and your fears, and listen to your family members doing the same. It is a simple yet powerful way to bond and understand each other better.
A Call to Connect
As the President of Informed Families, I sincerely hope that this Family Day, we all can foster deeper connections with our loved ones, creating a mosaic of cherished memories and strengthened bonds.

So, come September 25, let's all stand up for sitting down together at the dinner table. Let us toast to love, to understanding, and to the joy of being present with our loved ones.

Looking forward to hearing your delightful family dinner stories.

Until then, take care and stay connected.
Warm Regards,
Peggy Sapp, President & CEO