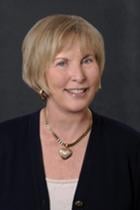 THE SPEECH NEVER DELIVERED AT JOE'S

Can I get an A-M-E-N?! No, this isn't a religious discussion; it is why people love our Joe's dinner: NO SPEECHES. We just finished our 30th Annual Informed Families Dinner at Joe's Stone Crab Restaurant – and it was the most successful fundraiser we've ever had.
Thanks to our Co-Chairs Extraordinaire Phillis Oeters of Baptist Health South Florida and Anita & Ron Shuffield of Esslinger-Wooten-Maxwell Realty International/Christie's International Real Estate whose combined enthusiasm, dedication and great skills could move mountains, we raised close to $350,000 to support our statewide prevention programs, save lives and help kids grow up safe, healthy and drug free.
If you've ever attended our Joe's dinner, you know that the event is fantastic, complete with local celebrity sightings, a lively pre-dinner social and Joe's signature stone crabs and legendary service. What you have never witnessed at a Joe's event is a speech.