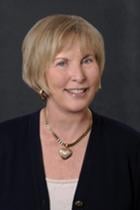 PARENTS, WHERE DO WE DRAW THE WINE?

Heroin. Meth. Cocaine. Ecstasy. While dangerous and scary, these are not the most popular drugs among our children. So what drugs are the most widely abused?
Drum roll please…the most widely abused drug is Alcohol, a legal drug.
People don't change alcohol and drug use behaviors based on scare tactics or logic; they change when they start to see and acknowledge the cultural code that is pushing unhealthy behaviors.
People use drugs based on their perception of harm and the availability of the drug. So certainly alcohol is the most available and surely it won't harm you; the government has legalized it!
According to Mothers Against Drunk Driving, data from a national survey of high school students shows that teens who receive a message from their parents that underage drinking is completely unacceptable are more than 80 percent less likely to drink than teens who receive other messages.