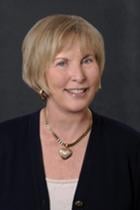 Social Media Demonstrates Power of Grassroots during Red Ribbon Week®
30 years have passed since
DEA Special Agent Enrique "Kiki" Camarena
was kidnapped, tortured and killed in Mexico. Kiki's tragic death led to the creation of the
Red Ribbon Campaign®
, now the oldest and largest drug prevention program in the nation. The
National Family Partnership (NFP)
turned Red Ribbon Week into a national event in 1988 and has sponsored it since that time. Many of you know that I'm proud to serve as NFP's Volunteer President.
Times have changed since we started Red Ribbon. Red Ribbon Week is stronger than ever and I believe the internet and social media play a huge role. This year's theme, created by a middle school student in Solon, Ohio, is "Respect Yourself. Be Drug Free." The internet and social media are allowing us to see, in real time, many of the Red Ribbon Week activities, curriculum and events taking place in schools and communities across America. Parents, students, educators and community supporters from across America are sharing pictures, videos, ideas, articles and other content on Twitter, Facebook, Instagram and Pinterest, featuring this year's theme.
Additionally, NFP thanks the agencies, organizations, and businesses who are doing their part to spread the message. Fran Harding, director of the Center for Substance Abuse Prevention, and Chuck Rosenberg, acting administrator of the Drug Enforcement Administration co-authored a blog (shared below) entitled "Red Ribbon Week Reminds Us to Respect Ourselves by Living Drug-Free." Discovery Education is hosting a Red Ribbon Week themed "Virtual Field Trip" and over 5000 educators and students will be viewing a lesson on Thursday. The National Institute on Drug Abuse is sharing tools for Red Ribbon Week, including interactive games and videos. Community Anti-Drug Coalitions of America blogged about our 5th Annual National Red Ribbon Photo Contest.